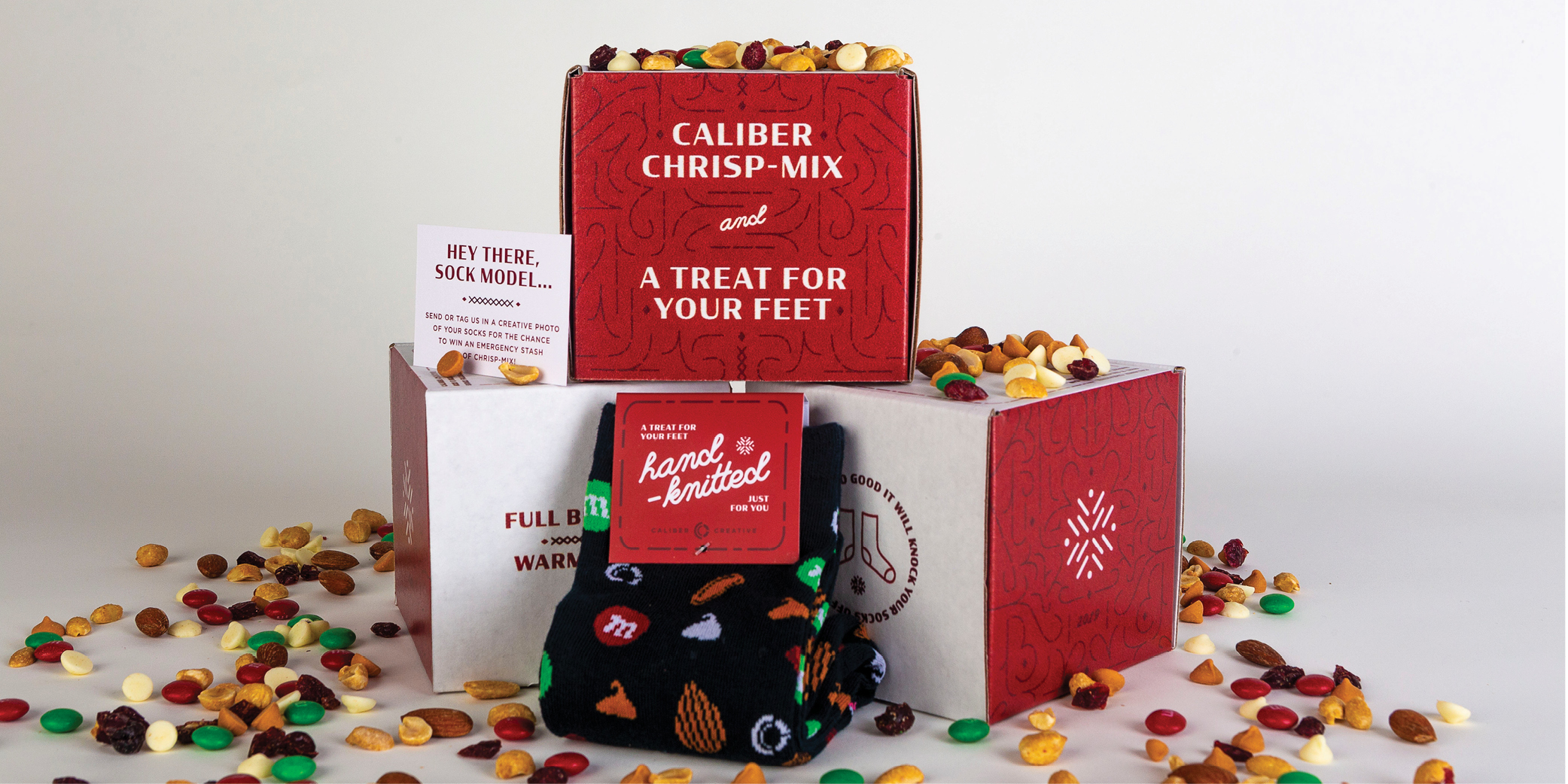 Spreading Chrisp-Mix Cheer
By Casey Schultz on Dec 30, 2019
The legendary Chrisp-Mix made its appearance again this year. Chrisp-Mix is a tradition that was started about 8 years ago. What was first a treat on hunting trips, is now the signature Caliber snack mix. Every year around the holiday season the Caliber elves gather together to combine the secret ingredients that make Chrisp-Mix irresistible. The special treat is then delivered to clients, vendors and friends of Caliber.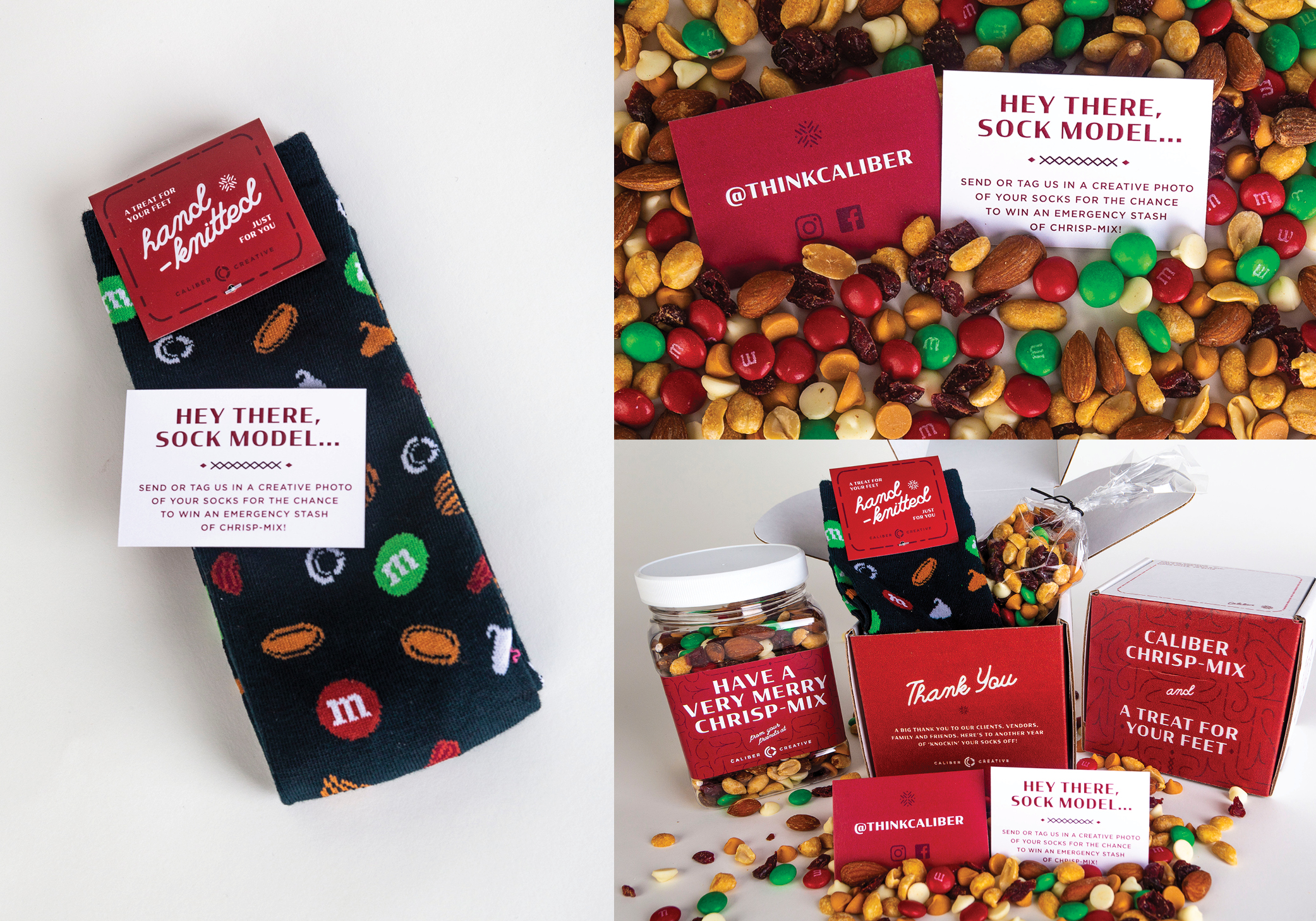 The theme and packaging for Chrisp-Mix varies from year to year. This year, the gift revolved around the complimentary socks that accompanied the Chrisp-Mix. The packaging took on traditional Christmas colors, red and white, while the messaging and design were customized. 
The Chrisp-Mix socks were original and designed to represent the ingredients in Chrisp-Mix. We chose socks as the additional piece because of the common stigma associated with receiving socks for Christmas. Caliber wanted to change that stigma and instead give socks you wouldn't want to re-gift. 
While keeping toes warm and bellies full, we also incorporated an element of engagement through social media. We encouraged Chrisp-Mix recipients to share a creative photo of their socks for a chance to win an emergency stash of our favorite treat. The response was great, thank you to all that participated!
As for the Caliber elves… We are already anxiously awaiting Chrisp-Mix time next year!