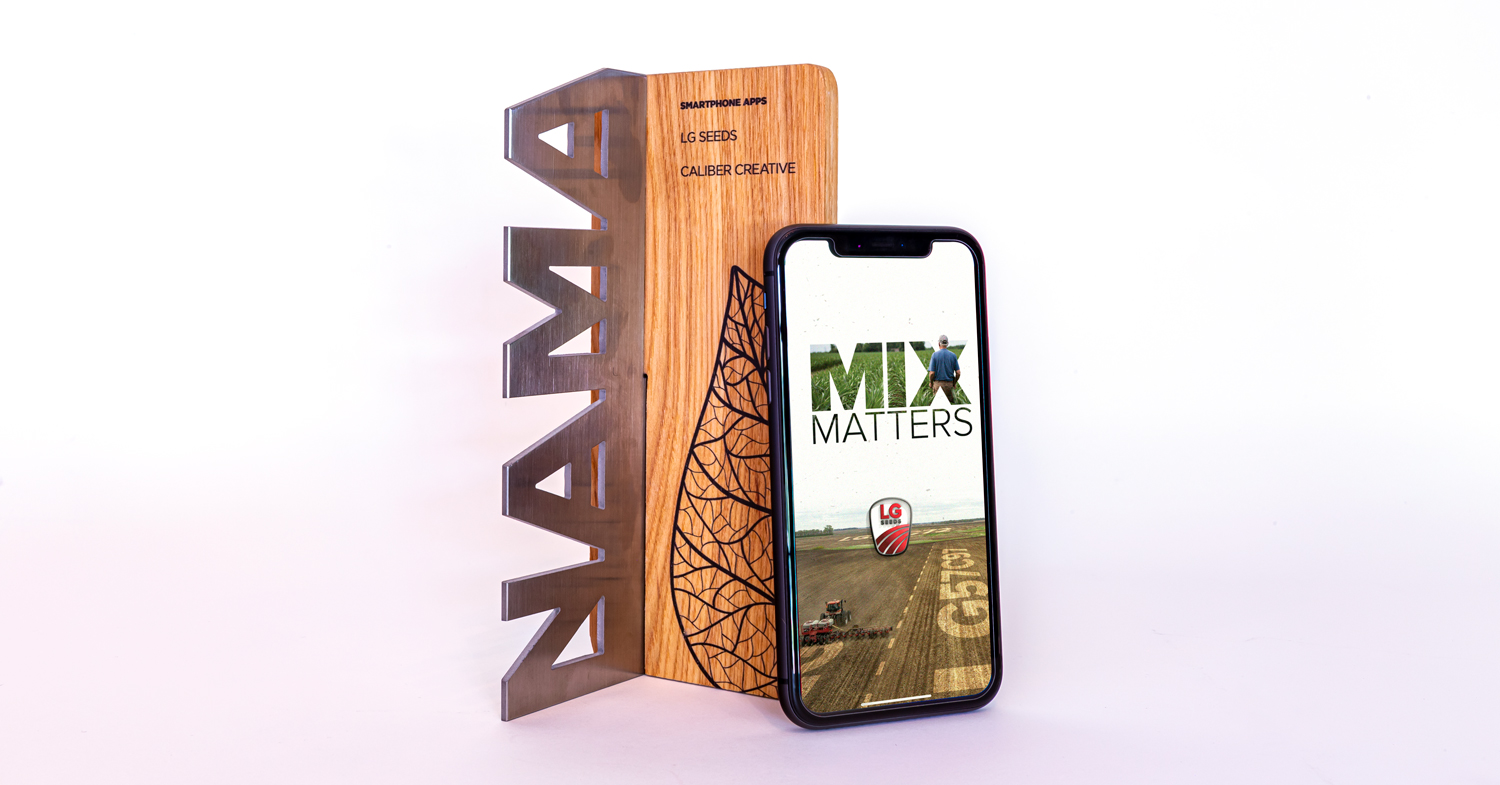 LG Seeds & Caliber Win Best of NAMA Award
By Casey Schultz on Sep 15, 2021
We are honored and excited to announce that LG Seeds and Caliber recently won the 2021 Best of NAMA (National Agri-Marketing Association) Award in the Smartphone Apps category for the Mix Matters Tool.
The Best of NAMA awards program honors the best work in agricultural communications. If you place first or merit at the regional competition and score above the minimum point standard, you are eligible to advance to the national competition. The Mix Matters Tool first won the Region IV award before moving on to the national level. 
Mix Matters is a multifaceted campaign aimed at explaining a personalized agronomic approach that is new to the market. It encompasses two sets of product lines, along with the Mix Matters Tool that supports the approach. Our goal was to drive app downloads as we increased awareness and curiosity.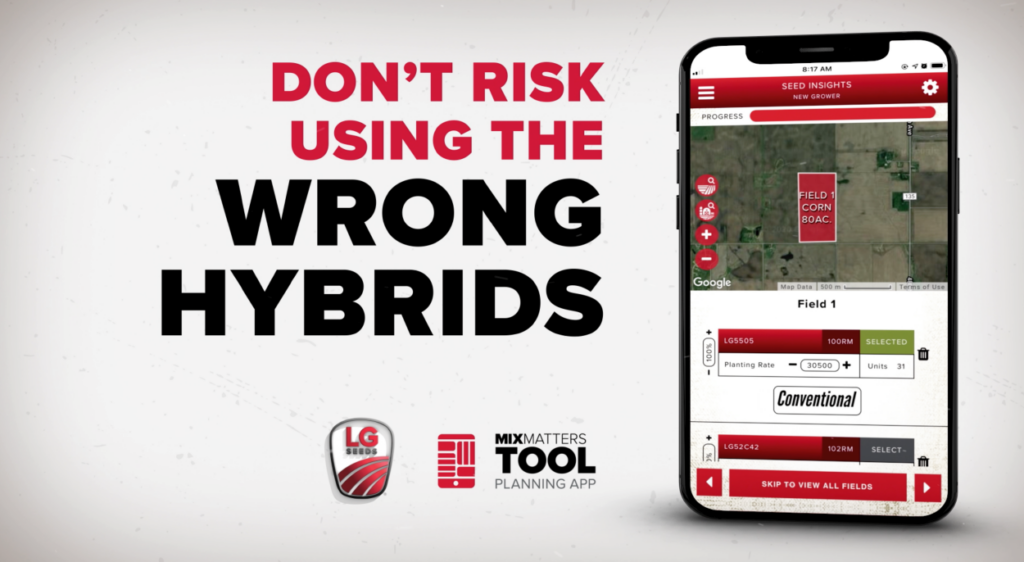 The custom app allows farmers to quickly and conveniently determine the right mix for every field based on existing data and location driven information.
Read more about the entire LG Seeds' Mix Matters campaign on our Work page – https://www.thinkcaliber.com/client/mixmatters/.