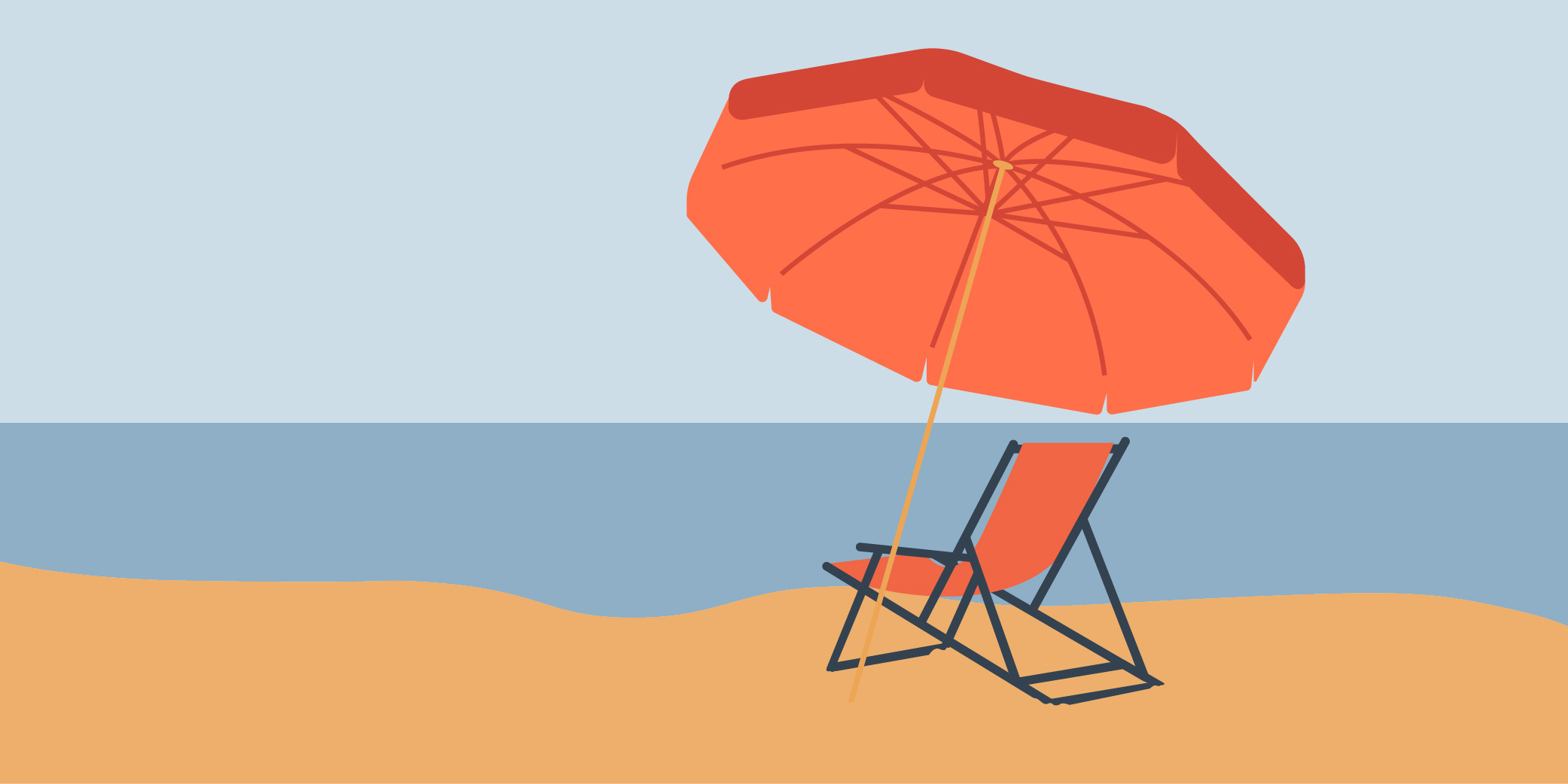 By Sarah Madsen on Sep 2, 2022
With summer coming to a close (inset the crying), it's always fun to see what the team was up to. We live by the phrase "work hard, play hard" here at Caliber and we truly live that out each summer. Our team puts in the work and we are rewarded on Fridays throughout the summer with some extra time to enjoy the sunshine, family time and get a head start on the weekend. It's one of the best perks we have here, and it's fun to see how we all use our time. 
Here's what we were up to this summer! 

Casey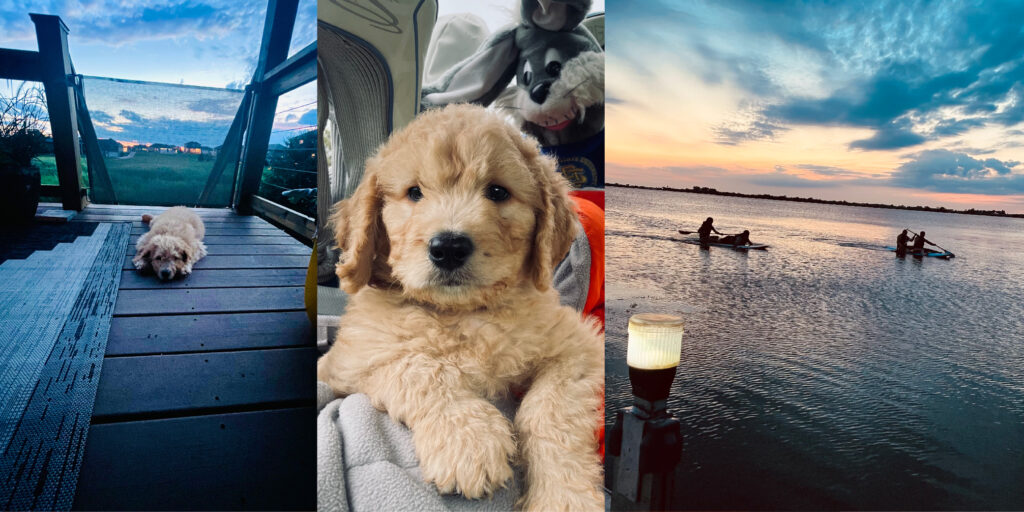 Much of Casey's summer was spent doing one of three things: hanging out at the lake, golfing, or adding new furry friends to the family. And sometimes golfing with said furry friend. 
Brad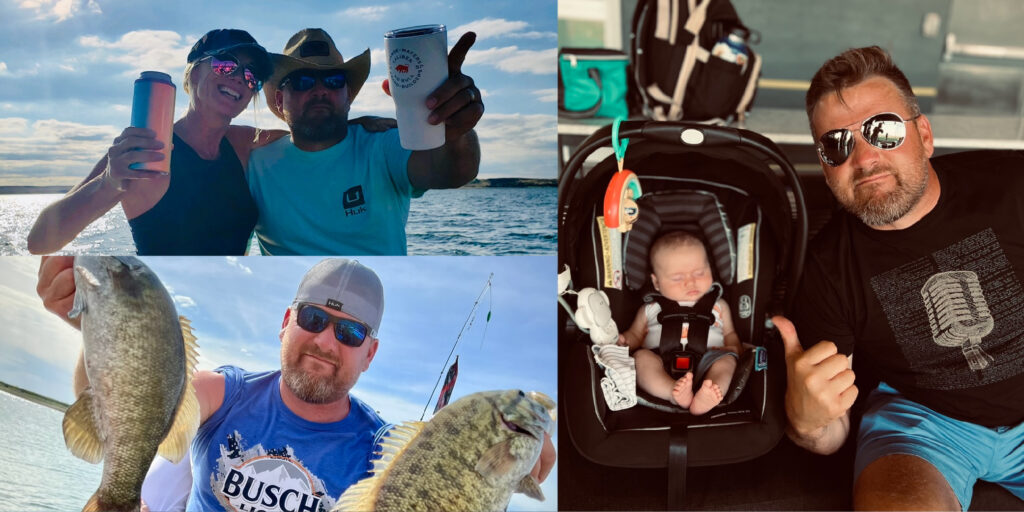 In true Brad fashion, he spent his summer doing what he does best: being on the river! He never gets tired of his days boating, fishing and Gpa-ing.
Kelly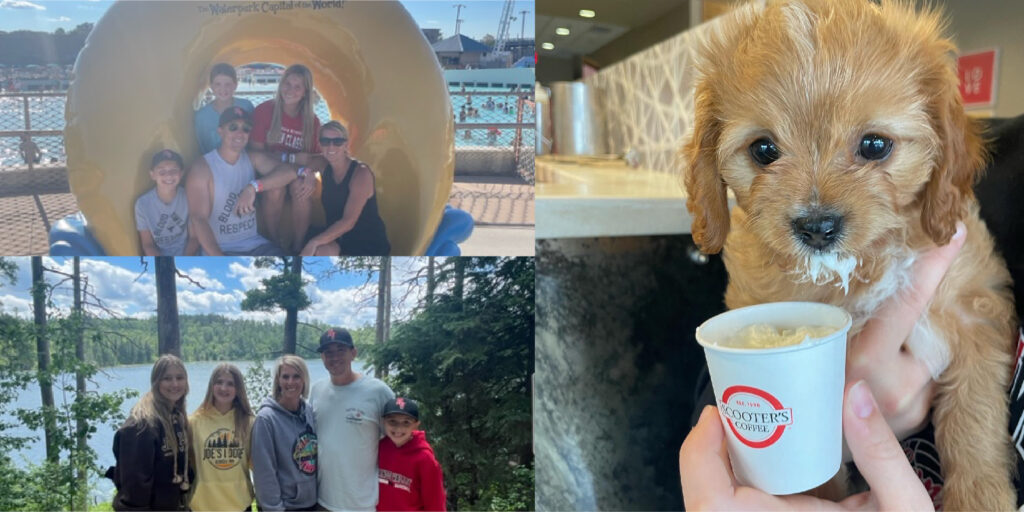 Kelly and her family took full advantage of the summer! They were busy traveling to northern Minnesota for their family cabin vacation, Wisconsin Dells and enjoyed plenty of lake time. The biggest highlight was adding a puppy to their family- Meet Hazel!
Jamie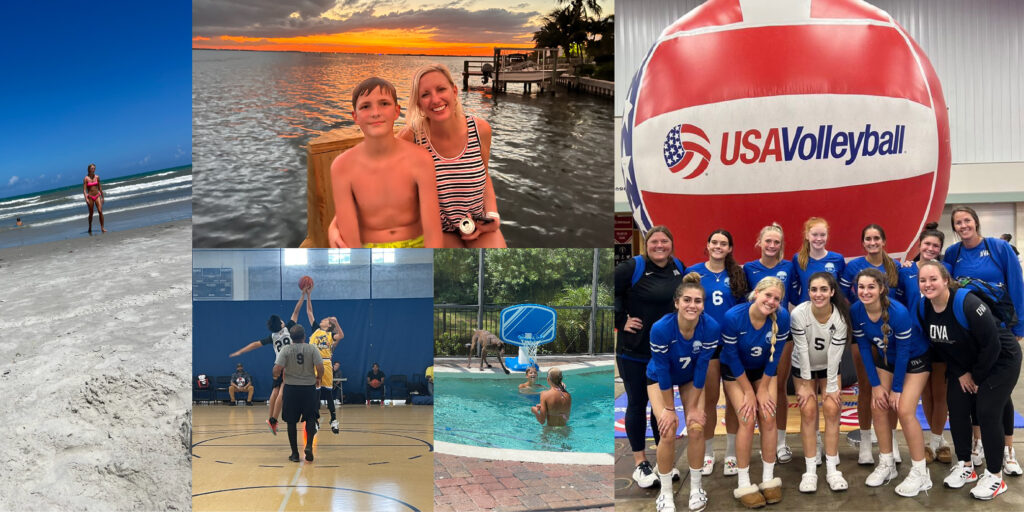 With two very active kids, Jamie split her summer in two places: the gym during the week and the beach on the weekends. 
Sarah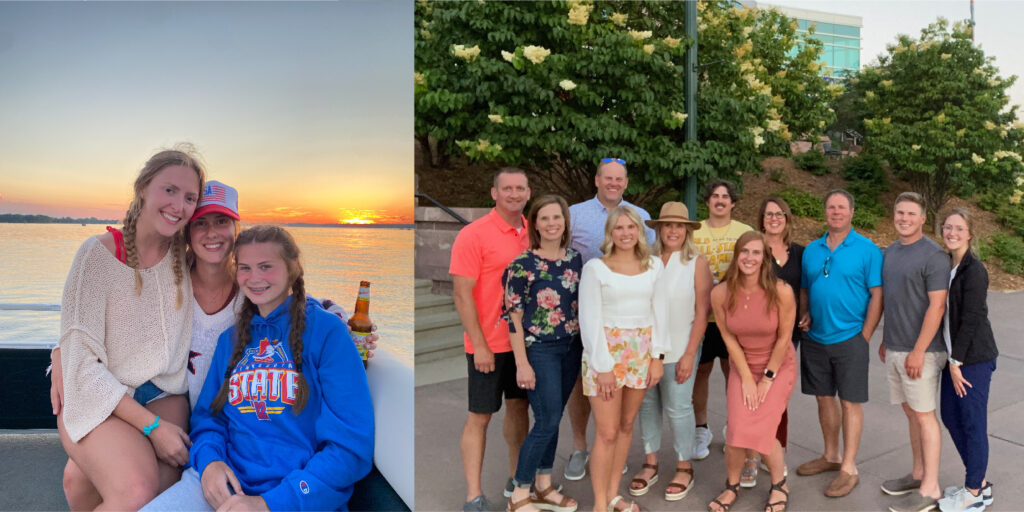 As a lake lover, Sarah spent most of her summer at her lake cabin with friends and family enjoying the sun and having fun. WFH Summer Friday's allowed her to have ample sun time.
Lindsey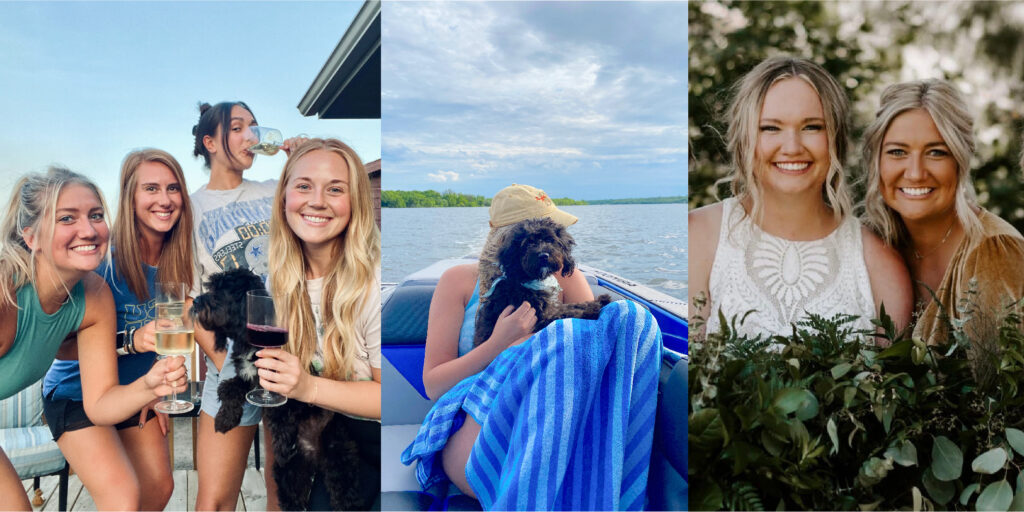 Lindsey spent her weekends of summer attending bachelorette parties, weddings and the lake on repeat. She also really enjoyed her midweek patio wine/dinner nights with the girls and of course her dog is always included.
Jessica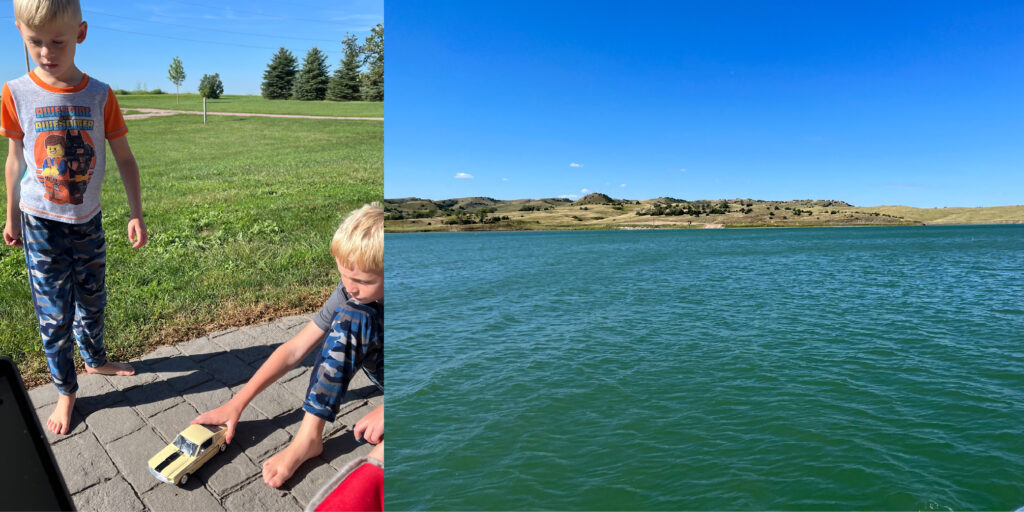 Enjoying life in the country, Jessica's two boys enjoyed the majority of their days playing outside in their jammies while she worked in the morning, then playing with their cousin in the afternoon. Most recently, she went with a bunch of friends to Pickstown on the Missouri River and went boating.
Mandy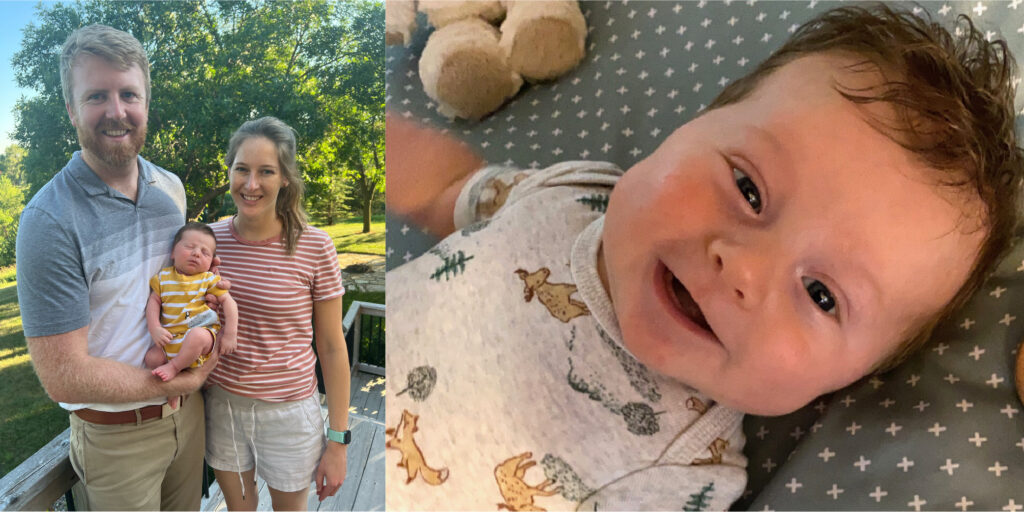 Mandy and her husband Griffin welcomed their first son Jack in July! Their summer has been spent adjusting to a new life as a family of three and have enjoyed introducing Jack to his family and new friends, along with many walks around their neighborhood.
Joel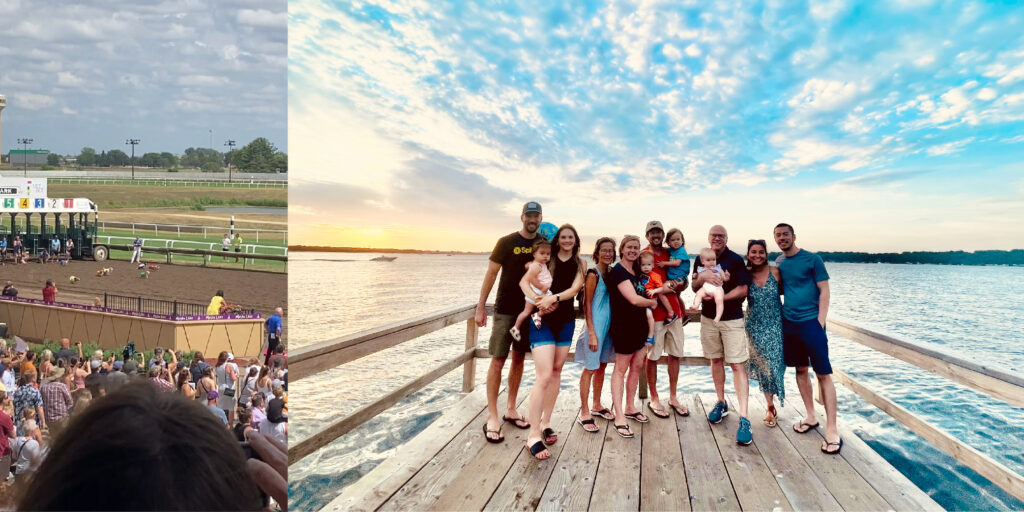 Joel spent his summer weekends exploring near and far. He took a weekend trip to Okoboji, IA and enjoyed time on the lake and being with family. He and his wife also enjoyed the corgi races at Canterbury Park in Shakopee, MN. He also wants to add he will be spending the last day of summer getting his drivers license renewed, which he is not thrilled about…
Cody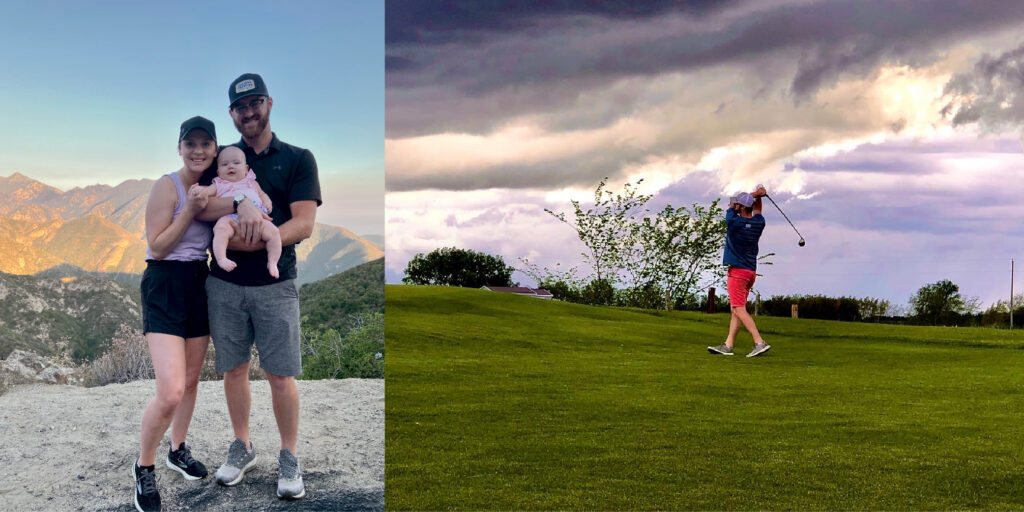 A perfect summer includes a family vacation and spending time doing something you love and Cody did just that. He, his wife and daughter took a trip to Pasadena, CA to visit family and the rest of his days were spent crushing golf balls on the course.
Kinley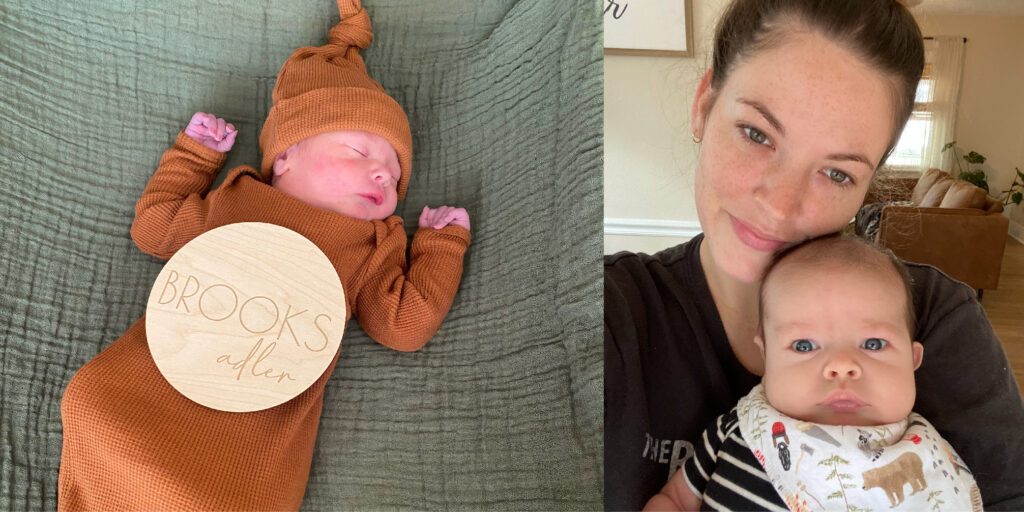 After welcoming a baby into the world in June, it has been a low key summer filled with lots of snuggles, family time and them really just trying to survive. The new family of three also managed to squeeze in a few renovation projects during their time at home too!