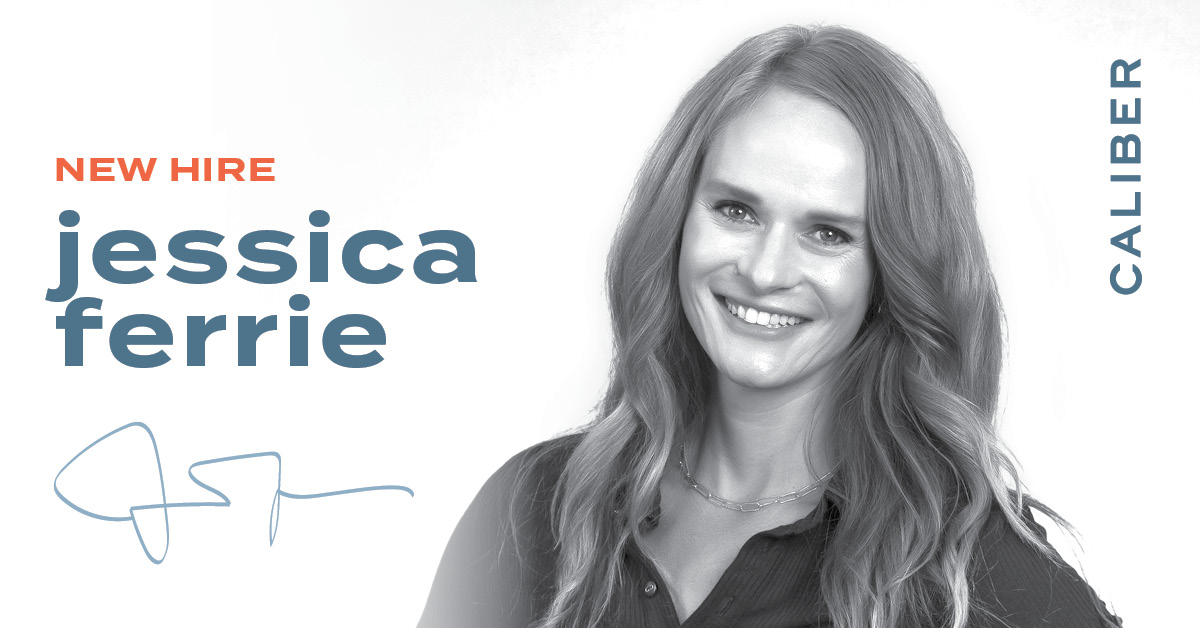 Caliber's Newest Addition
By Lindsey Morris on Aug 31, 2022
Caliber is excited to announce another addition to our growing team, Jessica Ferrie as an Account Executive.
Jessica brings with her several years of customer service and business development experience, ranging from the Finance sector, to Social Services and Federal programming, and more recently the Agriculture industry. She has been involved in several start up programs and has pursued niche markets, providing a special experience for the customer.
"I'm excited for my next chapter in the creative space." Ferrie says. "I'm looking forward to collaborating with the Caliber team to provide exemplary experiences for our clients!" In her free time Jessica spends most of her time with her two boys, ages ten and six. But you can also find her enjoying golfing, traveling, and yoga.
In her position at Caliber, Ferrie will help guide clients through their marketing strategies to find ways to better position them in their respective markets. Beyond that, Ferrie will also be the main point of contact for several Caliber clients for day-to-day interactions to ensure marketing plans are being executed accurately and efficiently.
"We currently have some great momentum here at Caliber and we're excited to let Jessica help us keep building on that for each and every client" says Casey Schultz, Agency Partner. "She has great professional experience in the industries related to several of our current marketing partners, so it should be a great fit for all parties."