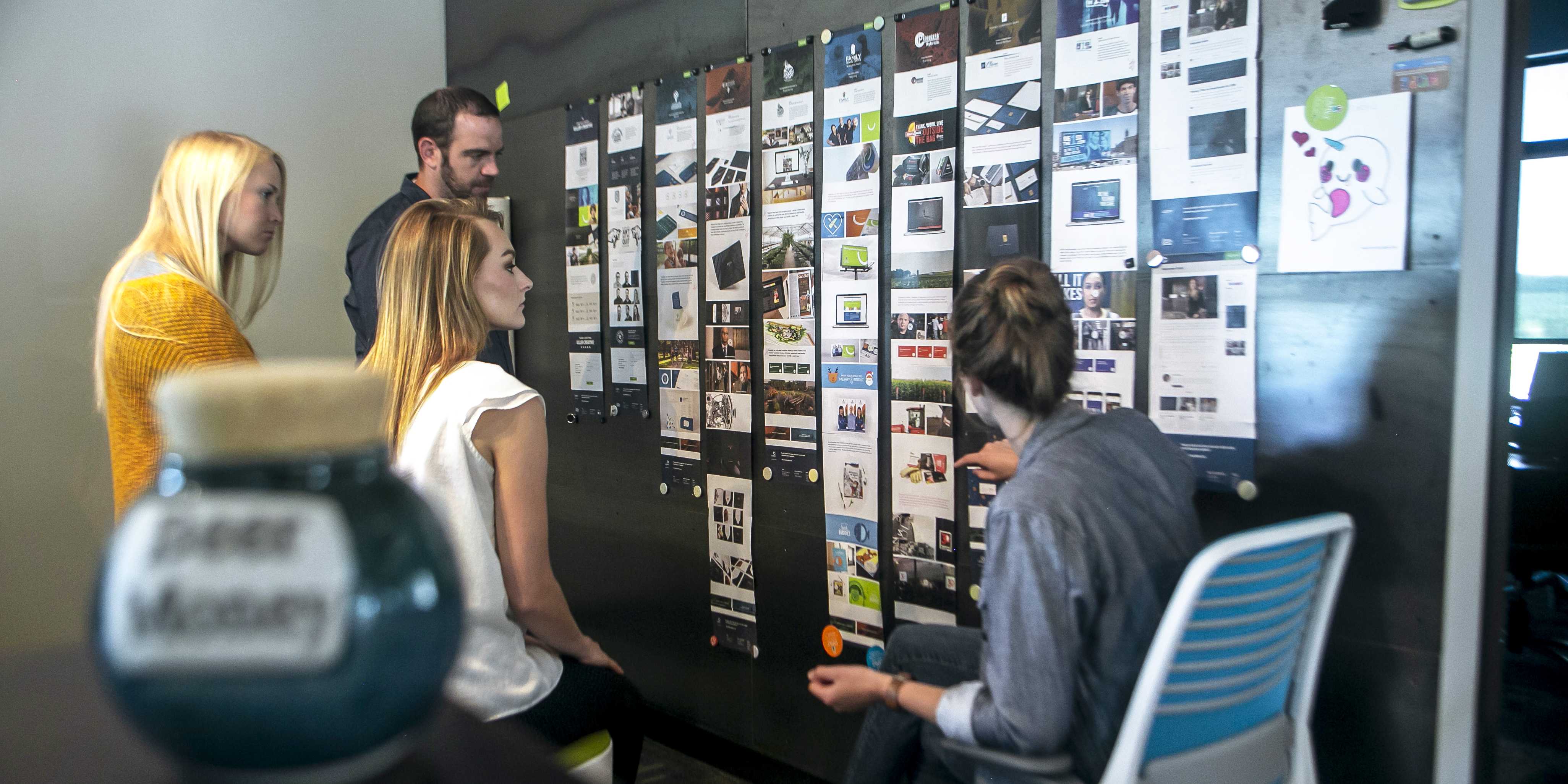 By Casey Schultz on Mar 18, 2019
Business owners and friends alike, often ask what the benefits are to working with an advertising agency, especially this day in age when everyone feels capable to drive their marketing efforts internally. Whether you choose to work with a niche agency that solely focuses on your specific industry or with an agency that is full-service and can assist with all marketing aspects, there are benefits to both.
At Caliber, we often get asked by current clients and new business prospects, "Can you do or help us with fill in the blank" and the answer is almost always yes. Caliber is a full-service agency, meaning we can help with everything from writing and producing radio ads to placing media, and running photo and video shoot productions. Learn all about Caliber's services.
I've listed a handful of the many benefits to working with an agency rather than handling marketing in-house:
#1 Pulse On Every Platform
We have reps who keep us updated on what's on the horizon for their platform. From there, we update our clients and determine if it still works within our marketing strategy so we're still making a wise investment on behalf of the client.
#2 Strategized Marketing Plans
We create individualized marketing plans specific to every client, so that we hit the right demographic every time. Remember Tip #1, agencies have a pulse on every platform. That means although you might prefer a printed magazine ad, we know that print ads won't get as much traction with millennials compared to what social and digital display ads would. Ultimately, it's the client's decision on what marketing channels they would like to implement in their marketing plan, but it's your agency's job to bring new ideas and platforms to the table.
#3 Pay for Performance
If you've ever heard "Well, I guess I got what I paid for," the same rings true with ad spends. If you are wanting to get in front of upwards of 10,000-100,000 and also trying to saturate the surrounding five states and run for 2 months, your marketing budget should increase. The more you put towards placement fees, the more return on the campaign you will receive. More eyeballs on ads makes a happier client. It's a proven fact.
#4 Invaluable Advice
If you're working with an agency who is doing their job right, they will provide you with advice and rationale when you come to them with a new idea or project. You should be pushed to think outside the box and have your project brought to the next level. Our creativity is quite simply why you hired us. You've perfected your craft and we've perfected ours, so you can rest assured. When we tell you that you're trying to add too much text to a billboard design or that including 5 different fonts is not the best design decision, you can trust our opinion.
#5 Wise Spending
Last and potentially the most important lesson in this entire blog is that we can help you SAVE money in the long run. Optimizing your budget with an agency can get you good performance on multiple platforms. When you have an expert place your marketing dollars, you can get more exposure, for a budget-friendly cost. Taking your marketing budget and stretching your dollar to get you the best exposure for the best price, ultimately getting you more for less. Now, that's a win for you!