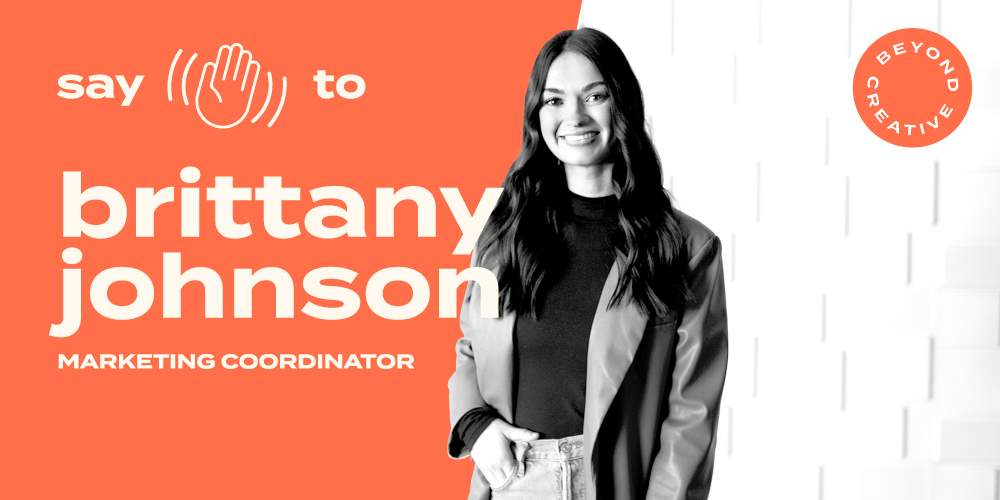 By Caliber on Feb 1, 2023
Caliber is excited to introduce a new member to our team, Brittany Johnson as Marketing Coordinator.
Brittany comes to Caliber with experience in boutique management where she wore many hats, including assisting in their marketing efforts. In her role at Caliber, she will be responsible for supporting the marketing team in planning, execution, and measurement of marketing campaigns and initiatives as well as administrative tasks to ensure efficient office operations. 
"We're excited to have Brittany join the Caliber team. She's a great addition and we're confident she'll be a tremendous asset to everyone on our team." says Casey Schultz, Agency Partner. "She's been very helpful already and she's got a great positive vibe that everyone notices."
Get to know a little bit more about Brittany below:
How do you spend your free time?
I can be a homebody, so I love spending time at home with my husband & beagle. But when I'm not at home, I love trying new restaurants, traveling, & spending time with my friends & family (especially my new nephew 🙂). In my free time I'm usually listening to a Podcast & scrolling my phone for fashion & home decor finds. And in the summer, you can either find me reading a book in my hammock or sitting on the patio at Carpenter Bar.
Someone new moves to Sioux Falls, what are you recommending they do/try?
I'd definitely recommend that they head downtown! There's everything from great restaurants to cute local boutiques to fun entertainment. Some of my favorite restaurants are MB Haskett for breakfast, JL Beers for lunch, and R Wine Bar for dinner.
What are your top favorite movies?
I honestly don't have a favorite movie… so I'll do my favorite TV Shows instead. In no particular order: Euphoria, Vampire Diaries, & A Million Little Things.
Welcome to the team, Brittany!