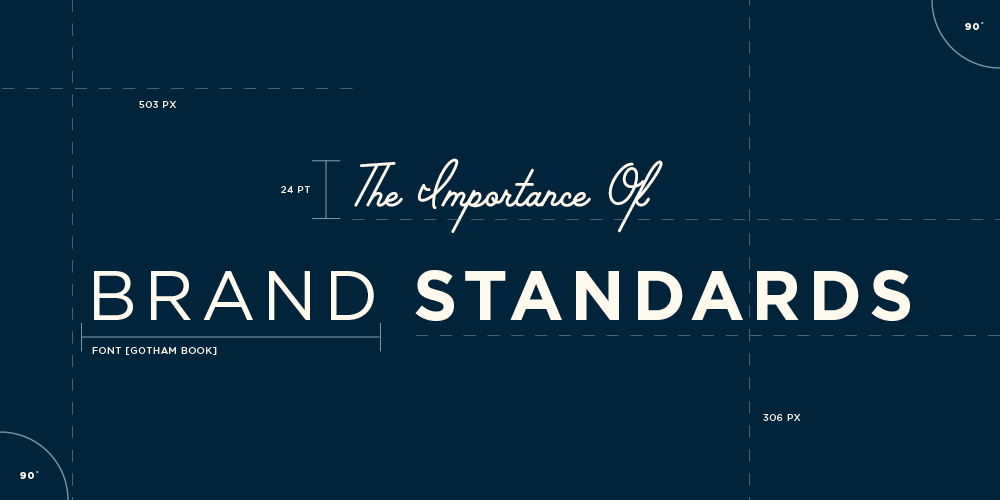 The Importance of Brand Standards
By Mandy Sturdevant on Aug 30, 2018
'Brand Standards' might sound like a pretty vague term, but it is one of the most important aspects to creating a successful brand. Having a complete set of brand standards will increase your company's credibility and build up brand recognition. They can vary from simple logo and color guidelines to extensive booklets on type treatment, acceptable imagery, graphic element use, and even brand language.
Below are a few reasons why brand standards are a must for creating a successful brand.
Avoid Confusion: If marketing efforts for a company are spread across multiple employees and departments, it can be difficult to keep brand guidelines on point. A set of brand standards establishes rules and direction for the best representation and use of brand elements.
Increase Consistency: We have all heard the saying 'consistency is key.' This is especially true when referring to your brand image and elements. The difference in PANTONE 341 and 342 might not be recognizable to some, but defining elements like these are key to keeping your brand cohesive.

Add Value: When a brand's identity is consistent, it increases the brand's perceived value. Implementing brand standards will help maintain the brand's identity and increase the quality of your marketing efforts.

Even an established brand can benefit from the creation of brand standards. Introducing a set of guidelines and rules will only strengthen your brand image and credibility over time.