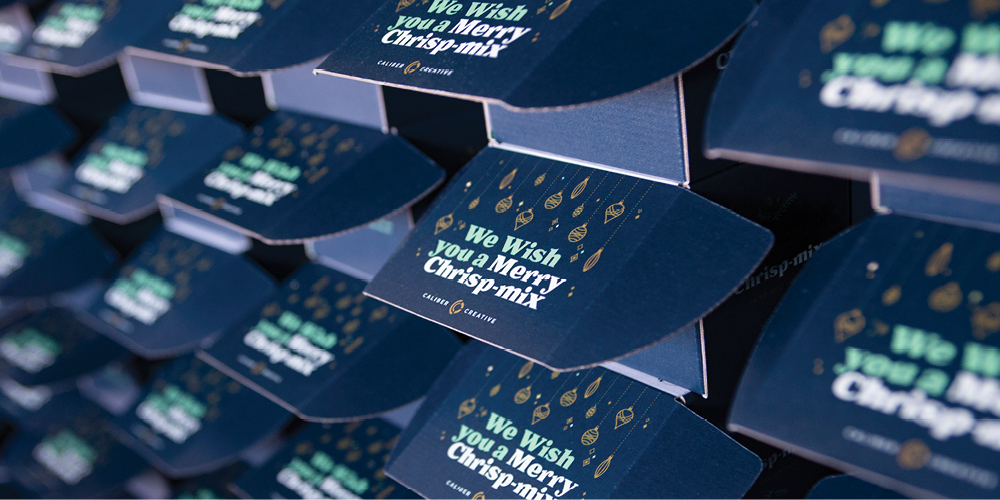 It's Beginning To Smell Like Chrisp-mix
By Mandy Sturdevant on Dec 17, 2018
It's that wonderful time of year again. The holidays are quickly approaching, and the Caliber office smells like butterscotch chips and Craisins. Yes, you guessed it! It's time for Chrisp-mix, the delicious Caliber inspired treat.
This year our Chrisp-mix concoction was placed in a branded enamel mug and packaged in a festive box. We had a lot of fun with the design by including a story about how Chrisp-mix came to be, and also including a nod to Caliber's Ten-Year Anniversary.
Having been at Caliber for two years now, I know how important and highly anticipated our little Chrisp-mix gifts are, and it was a ton of fun to help with the idea and design for this year's mug and packaging!