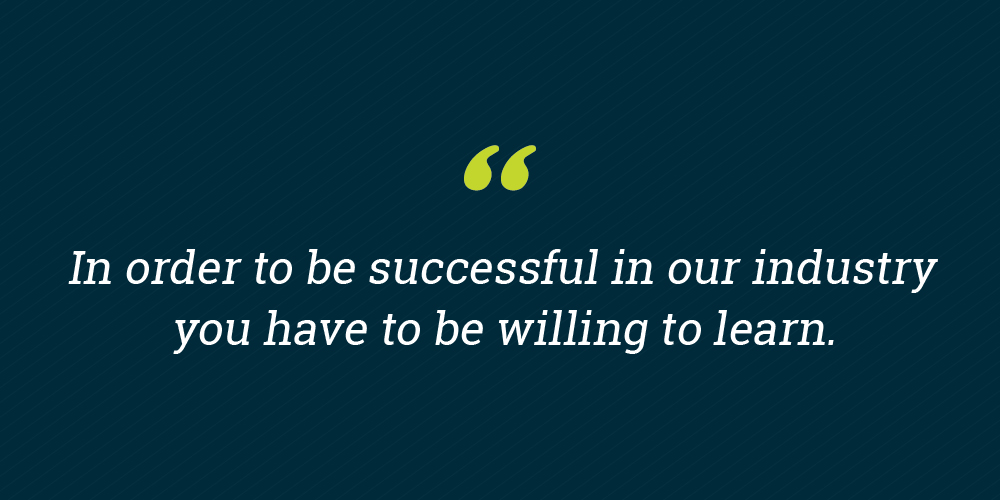 By Casey Schultz on Jan 2, 2019
In order to be successful in our industry you have to be willing to learn. Fortunately for most of us, we are prepped for a life of learning due to the years spent in school before our career. In the world of digital marketing, I have found that trends, platforms and strategies are constantly changing. In my role at Caliber, it is my responsibility to make sure that I am aware of what social platforms are popular among different targets and what messages will thrive on each one. It's fair to say that you need to be willing to learn to be a successful digital marketer.
Below are three ways that I like to learn and keep fresh with what is going on in the industry.
Read – I love to read, whether it is a book or an article, there is so much valuable information that you can gain from 5 minutes of reading. I try to read, at the very least, 10 minutes a day. Currently, I am reading a leadership book that has taught me to be confident in my abilities and understand others. I also follow different social media gurus that share their expertise and tips. Reading helps me develop strategy and become more creative when it comes to copywriting and execution.
Network – Taking time to network with other professionals in the industry has helped me tremendously. Networking is as simple as visiting with my co-workers, friends or others working in advertising. It is fun to recognize where someone is strong and where you are weak, then improving yourself in that area. I like a good challenge, I like to think hard and I like to develop strong social plans and copy, networking helps me do this.
Participate – Although some may dread the haunting webinar that keeps appearing in their inbox… you might just learn something if you sign up and are willing to listen intently. Go ahead, attend those local events that inspire creativity and provide you with the opportunity to learn by doing. Once you get your mind moving you'll be surprised how much it will help you develop new ideas and enhance your knowledge.
All three of these learning tactics take time and dedication. You must be willing and ready to help better yourself in your career. Doing these simple things will get you learning and set you ahead of the competition in many ways.