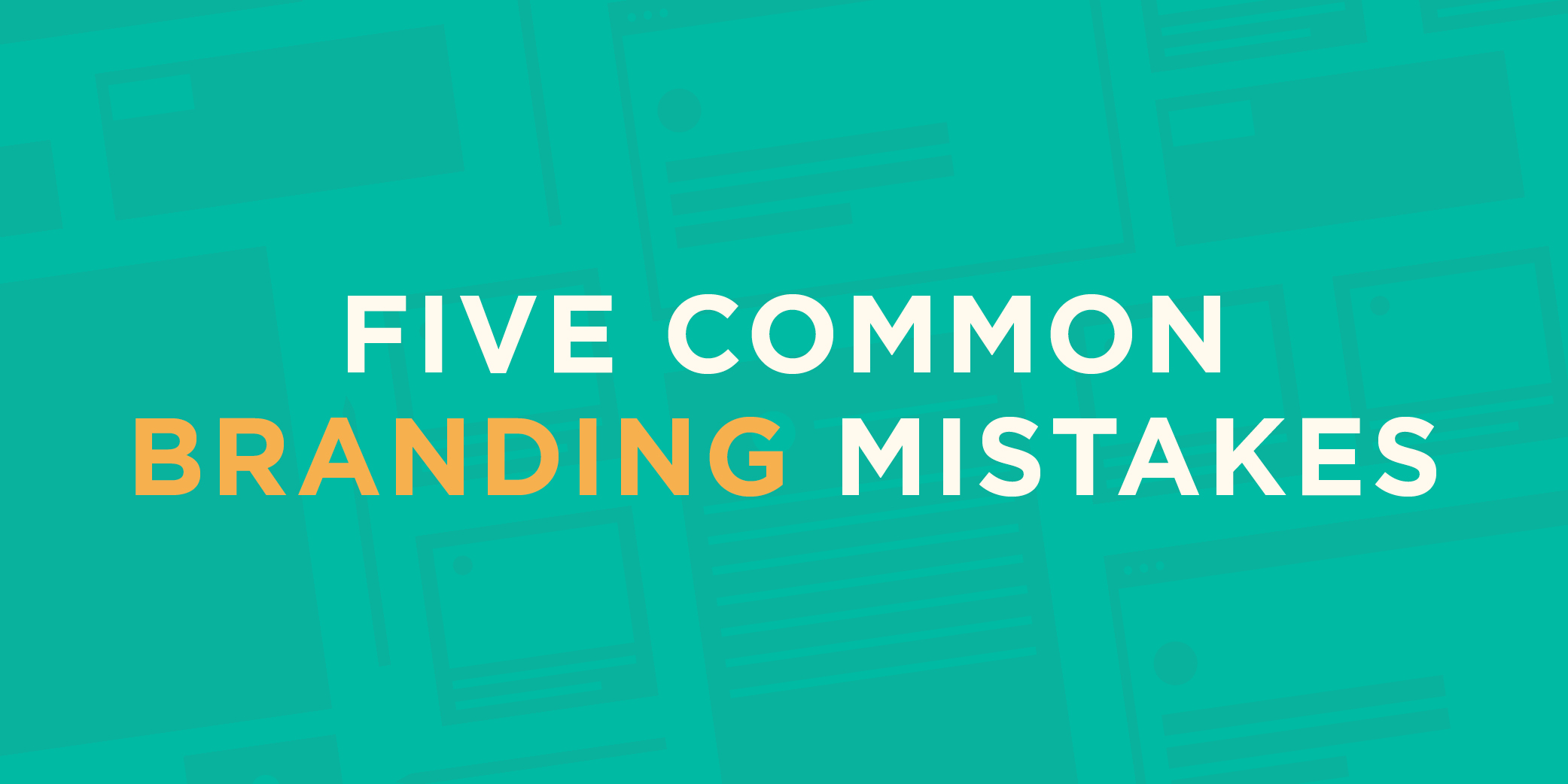 Five Common Branding Mistakes
By Mandy Sturdevant on Apr 15, 2020
A good brand isn't something that develops quickly, and it definitely shouldn't be something that is ignored. It can make or break your business, especially in the long run. Read the five common branding mistakes below to see if you are on the right track in your business's branding efforts.
Not knowing who you actually are. In order to create a brand that truly targets your audience and reflects who you are as a business requires some in-depth research and discovery by your branding team. Skipping this step will leave you with mixed messaging and a brand that doesn't reflect who your business really is.
Thinking your brand is just a logo. There is much more to branding than the design of your logo. Your branding defines your business as a whole and is shown and heard through your messaging and general graphic theme. Having a set of brand guidelines will also help set the tone for your brand and graphics to be used for internal and external marketing.
Trying to appeal to everyone. Your brand will never appeal to everyone, and you shouldn't try to. Stay true to what your brand really is and don't change key elements thinking you will gain customers. This will only confuse your target audience with the lack of consistency.
Lack of consistency. Once your branding is in place it is important to ensure that it is consistent across all channels. Anything that is issued by your business should follow your brand guidelines and general theme. Being inconsistent sends mixed messages to your audience and confuses them.
Neglecting to update. Letting your new brand go stagnant is like taking a big step backwards. A brand isn't something you can create and let be. You don't need to update it with every new trend, but keeping it current will help it from becoming tired or irrelevant.
When it comes to creating the perfect brand there are going to be obstacles and roadblocks. It is important to make sure that your business is navigating these efforts correctly. When branding is executed the right way, you are sure to see the benefits well into the future. At Caliber, we specialize in the branding process. If your business is in need of a refresh or a new brand in general, you know who to call.