The 605 Strong campaign was a part of a large initiative to provide resources, support and help to South Dakotans who have been affected by the pandemic. The overall graphic theme was based off of seven different target audiences: Farmers, Business Owners, Families, Elderly, Hispanics, Healthcare Workers and COVID-19 Survivors. Our call to action was to encourage those affected to reach out and call 211 to receive the support they might need.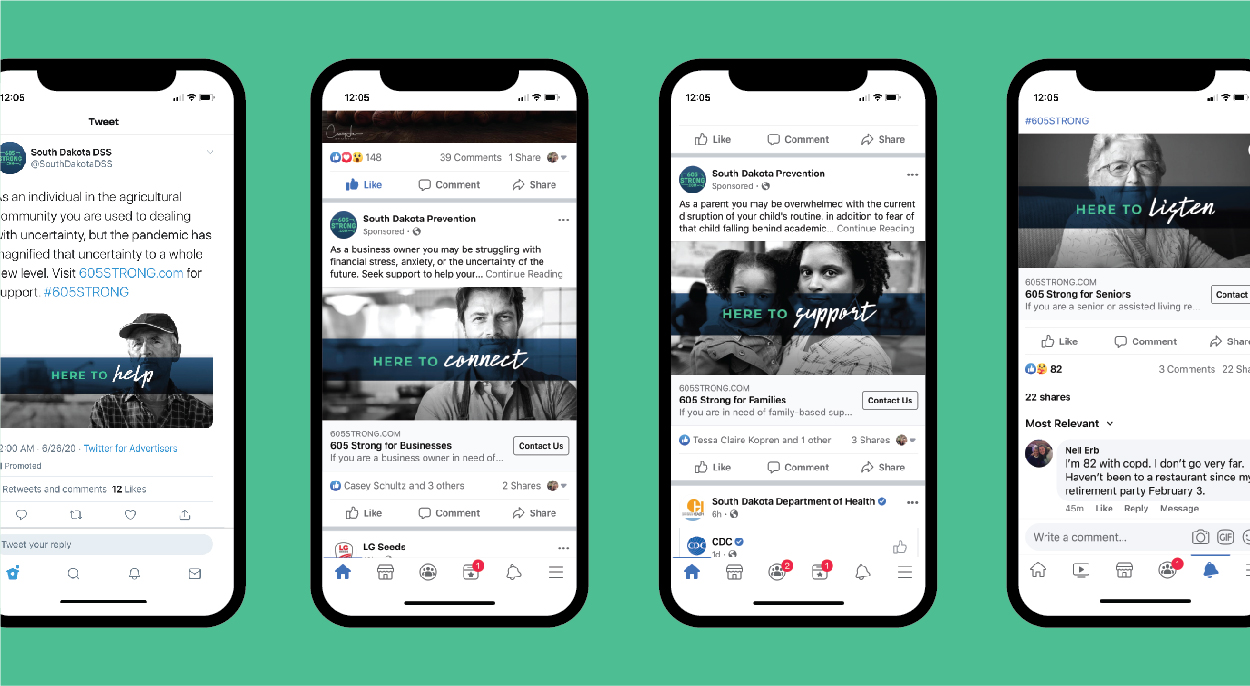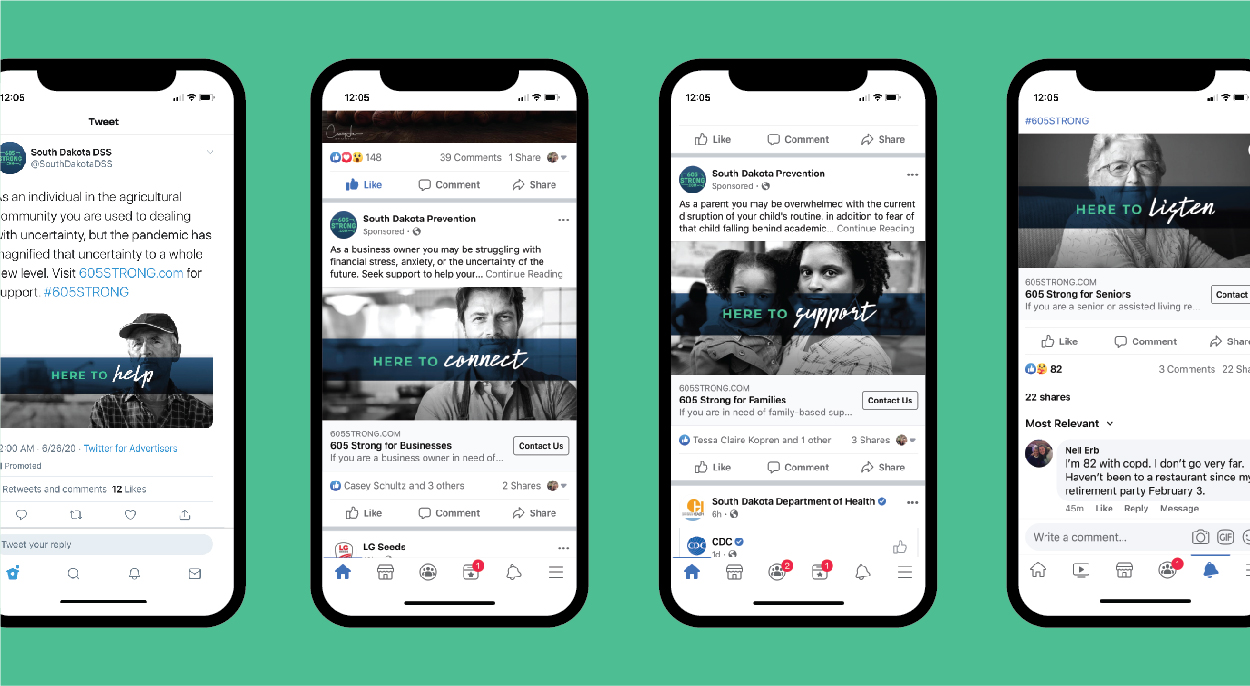 The 605 Strong campaign kicked off with a large social and digital presence, along with a TV spot, landing page and printed collateral. The campaign ran for eight weeks in the spring of 2020. The 211 call center saw an increase in calls over those weeks, and the press release was picked up by multiple media outlets.
:30 RADIO PSA - NATIVE AMERICAN TARGET
In South Dakota, the highest percentage of COVID-19 deaths and infection rates were located on the Native American reservations. A handful of government agencies recognized this and saw the need for a campaign that provided resources to those who needed them. We developed a phase two 605 Strong graphic theme, campaign messaging and strategic targeting, in an effort to empathize with Native American's in South Dakota. Targeted media is running across the state from late 2020 through the spring of 2021.