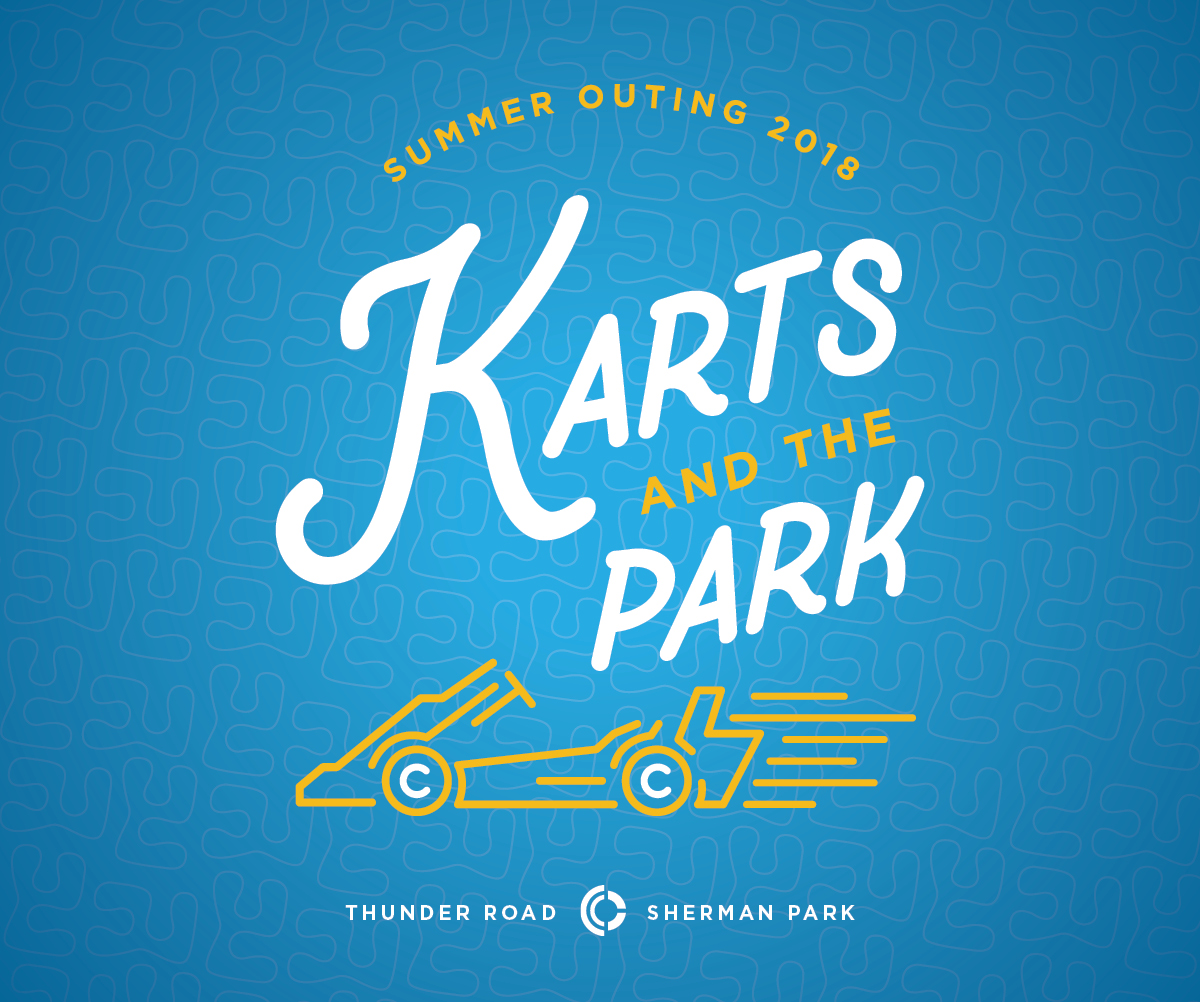 Caliber Karts and the Park
By Casey Schultz on Aug 9, 2018
We celebrated our summer outing by kicking back to our adventurous side. We spent the first half of our afternoon at Thunder Road and the second half at Sherman Park. I would have to say, we brought the THUNDER to Thunder Road. Per usual, there were many fun activities available to entertain us. The Caliber crew was particularly fond of the go-kart tracks. I mean, you really don't know your co-workers until you take a few laps around the track with them.
After our heads were spinning, we decided to move on to mini golf. We split into two teams to be time efficient due to the rest of the activities that we had lined up for the day. The winner was based on individual scores and boy was it close… with some clear losers.
We hung our golf clubs up for the day and headed to Sherman Park where food, family and fun awaited us. Before we could enjoy our BBQ grub, mother nature decided it was time to downpour. The weather allowed for conversation and drinks to flow smoothly. When the rain finally cleared up, the yard games came out. The toughest competition came from a couple 3ft. tall, ice cream munchin', muddy kiddos.
If you watch "The Office" then you should be familiar with The Dundies. Caliber put our own spin on this event and awarded staff members with personalized lanyards. One could say the ceremony was very formal. Each person received two awards, one serious and one humorous. Some of us were very proud of the awards we received, to the extent of wearing them to work the next morning, *cough* Brad… In all seriousness though, we were able to enjoy each other's company, good food and fun families.
This will be a summer outing for the books.