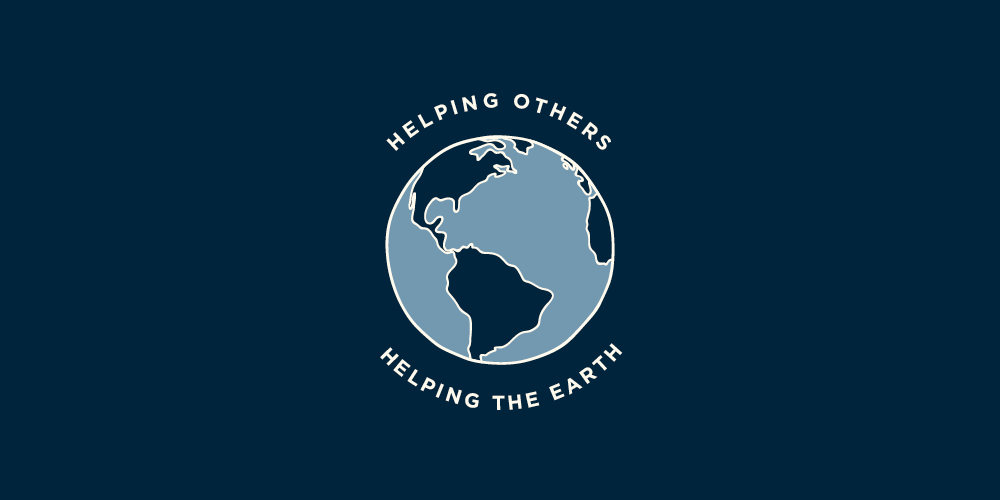 Helping Others, Helping the Earth
By Casey Schultz on Aug 2, 2018
You may have noticed a new trend that has been in existence for a while now, helping others and the Earth. Many companies are taking a wholesome approach at creating a better tomorrow, you might be familiar with some of these widely known brands. Some are even making an effort to directly impact our Sioux Falls community. As you may have previously known, sustainability is the process of maintaining a positive change which is usually focused on the environment and the human society. The following material looks at large scale brands, but it is also recognized that there are a handful of local businesses that are actively going green.
TOMS
TOMS, is known for their shoes but they also have other products such as apparel, eyewear and handbags. For every pair of shoes that are sold, TOMS donates shoes to a child in need. Not only are they helping children around the world, but they are also helping the planet by using sustainable and recyclable materials. TOMS operates in about 75 countries and has given away over 60 million pairs of shoes.
Starbucks
Recently, Starbucks also began embracing this lifestyle by announcing that they will be getting rid of their plastic straws and creating a cup that functions without them. They declared that this change will be in effect globally by 2020. Currently, Starbucks offers reusable cups, but they rely on customers to make the decision to purchase one or recycle the disposable cups. Starbucks advocates for the recycling of their products, however many of their store landlords control the waste collection and ultimately decide whether or not to provide recycling.
Panera Bread
Positively immersing themselves into each and every community they serve, Panera Bread gives back. At the end of each day, the bakery packages all the unsold bread and baked goods and donates it to hunger relief and charitable organizations within the local community. This system benefits both Panera and those in need. Panera is able to do good with bakery items that would otherwise go to waste if they weren't utilized and those who seek hunger relief get to enjoy some tasty baked goods.
Hy-Vee
Hy-Vee is constantly working to improve their sustainability mission. They take pride in the fact that their facility is built with sustainable materials and has implemented energy and resource conservation. Beyond that, Hy-Vee encourages customers to go green with reusable bags and to purchase green products. They even provide a discount if customers bring their own reusable bags when purchasing groceries! In the future they hope to sell more products that have eco-friendly packaging. Hy-Vee is also taking steps outside of their store by working to improve fuel efficiency when it comes to their truck fleeting.
Maybe it's a generational change or it's the realization that we need to take care of things that matter to us. Slowly, by helping others and our Earth we can make a great change. As advertising continues to advance, we are beginning to see once traditional practices with print production diminish and businesses taking on more of a digital approach. Currently, Caliber practices recycling within the office and encourages a greenhouse environment by nurturing many office plants. We understand that we have room for improvement, but we are moving in the right direction.
If you are looking for some ways to start practicing sustainability, the following is a small list that would make a big difference.
Utilize reusable cups
Use natural light – Save energy
Ride a bike
Avoid using plastic bags
RECYCLE