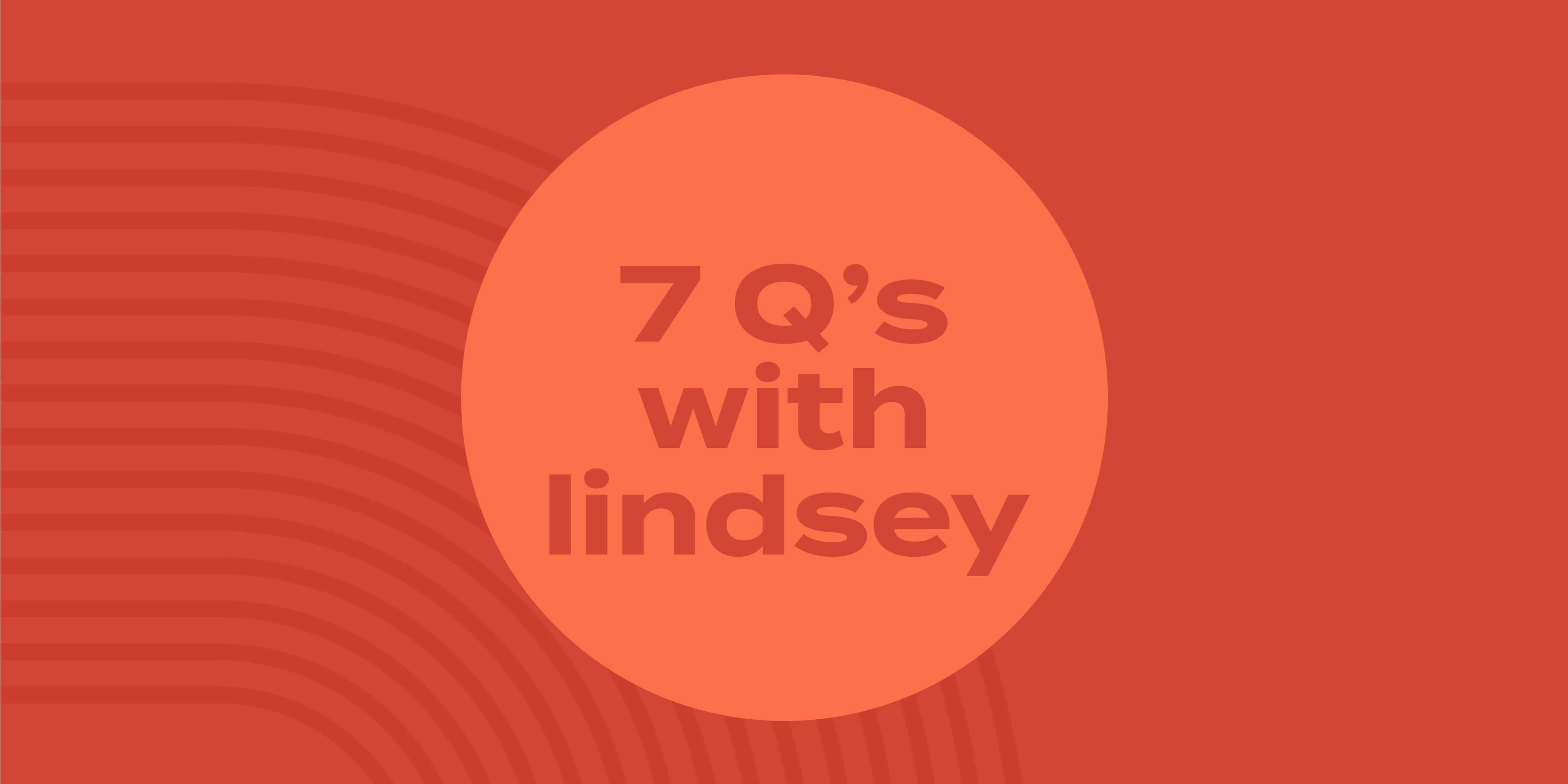 By Casey Schultz on Apr 11, 2022
Breakfast or dinner? Describe your ideal meal. 
Hands down dinner over breakfast. My go-to dinner meal is a chicken sandwich with all the toppings – lettuce, pickles, onion, cheese, garlic aioli with either a side of cheese curds or waffle fries and don't forget the LARGE side of ranch and chilled glass of pinot grigio *yes I know, weird combo*
How did you come to be at Caliber?
I was informed of an open position at Caliber by a friend after telling her I wasn't happy with my current job. Now, a little over a year of being at Caliber I am very grateful for the opportunity to join the advertising world!
Recommend a book, movie, music album, etc. – a favorite or something you've consumed recently
I am an avid reader in my spare time so here are a few books I have given a 5-star rating recently, in no particular order: In Five Years by Rebecca Serle, The Guest List by Lucy Foley and Verity by Colleen Hoover.
What piece of advice would you give to your younger self or someone early in their career path?
A piece of advice I would give my younger self is to worry less about the future and focus more on the present. It can be very easy to stress about your next steps and where you see yourself in say 5 to 10 years – I am not saying it isn't important to be a forward thinker, because it is. However, I have learned that positivity in the workplace is so very contagious and worrying won't change the outcome. So just relax because things will work out how they are supposed to!
What skill, hobby, or experience do you have that would surprise people? 
An experience I've had that might surprise people is that I spent a month traveling Europe the summer after my sophomore year of college. I visited 12 different cities located in 8 different countries all within 30 days. Best. Trip. Ever.
What's a cause that you are passionate about and why? 
A cause that I am passionate about is mental health awareness. Having a positive relationship with your own mind is very important and many people don't have that without getting extra support. I want to help people be aware of the resources that are available to them and that it is okay to ask for help!
Describe your perfect day.
A perfect day for me consists of hot, sunny weather with a slight breeze on the lake. The day would be spent with a mix of relaxation, wakeboarding/surfing, getting a nice tan laying in the boat, drinking ice cold seltzers, and enjoying a good ole meat and potato meal straight off the grill. Of course, the day will also include my dog and my favorite lake peeps.