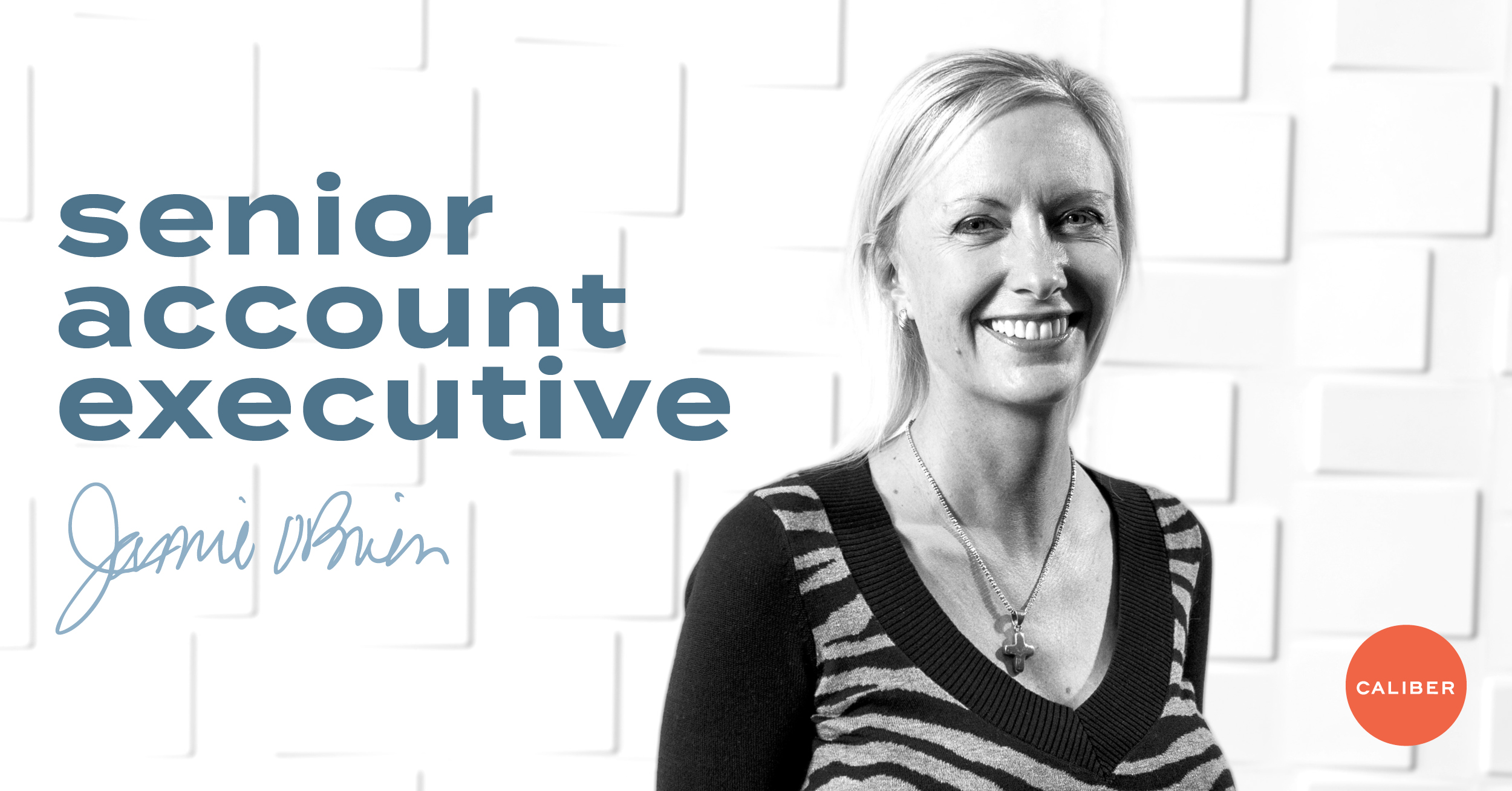 Jamie O'Brien Promoted to Senior Account Executive
By Caliber on Mar 6, 2023
We are excited to announce that Jamie O'Brien has been promoted to Senior Account Executive!
Jamie has been an integral part of the Caliber team for the past 4 years as an account executive. She has utilized her many years of industry experience to better Caliber and our team members, being a resource for all. Jamie always has her clients top of mind and excels at being a guide between them and our internal team. 
"I appreciate the opportunity to grow in my role with Caliber," says Jamie, "and look forward to working with the team to further improve our client relationships."
While continuing to assist her own client line-up in day-to-day operations, Jamie will now oversee the account services team as well. She will be a leader in assisting the Caliber team in strategy, internal processes and client partnerships. 
"We're very excited to have Jamie in this role." says Agency Partner, Casey Schultz. "She's been a great teammate for years and now we're leveraging her knowledge and expertise to further help our entire team and work closer with our partners."
Well Deserved, Jamie!