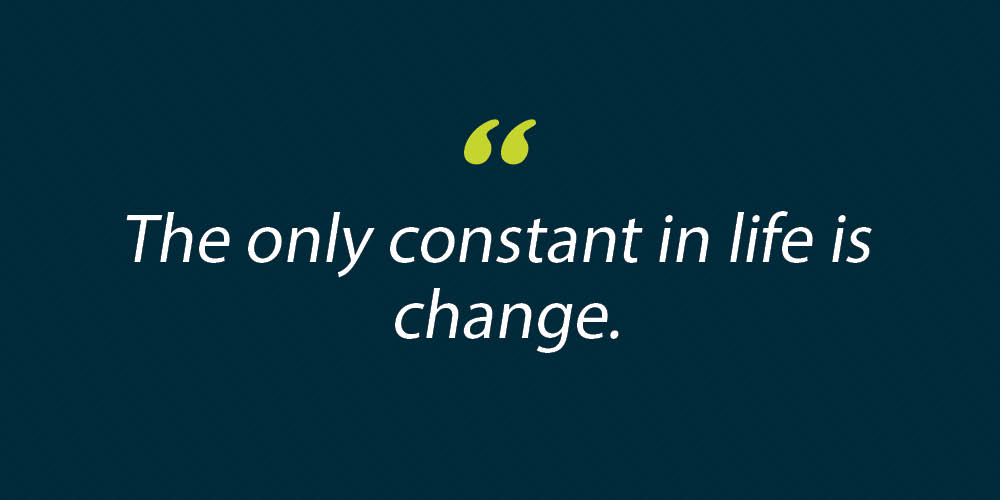 By Casey Schultz on Oct 13, 2020
No matter how much of a free spirit someone might be, everyone has a plan. It could be as complex as a roadmap for your career or as simple as what you want to accomplish today. Regardless, plans will be made…and plans will have to unexpectedly be changed. Personally, I like to plan out what I have to do, so that I know where I can fill time, with what I want to do, whether planned or in the moment. I feel a sense of clarity when I can create a plan that covers both the "have to" and "want to" of the day. That clarity is often tested when change stops by for a visit.
When change comes for your carefully laid plans, how do you react to it? Are you as flexible and adaptable as a leaf in the wind, or do you find yourself fighting the change? For myself, I plan about 80% of my time, and with work, family and hobbies, my plans are constantly requiring change. I may spend some time and energy trying to persuade with change to go back to my original plan, but eventually, I will embrace the change…and then I'll make a new plan, and with that new plan brings another sense of clarity.
2020 has proven that whatever plans you had or goals you wanted to achieve, you can still accomplish them, you just need to be more flexible like the aforementioned leaf. If you find yourself unsure where to go with your marketing efforts or are finding what used to work no longer applies this time around, reach out to us at Caliber. The team here is consistently looking at problems and innovating new solutions to get results!
"The only constant in life is change"- Heraclitus