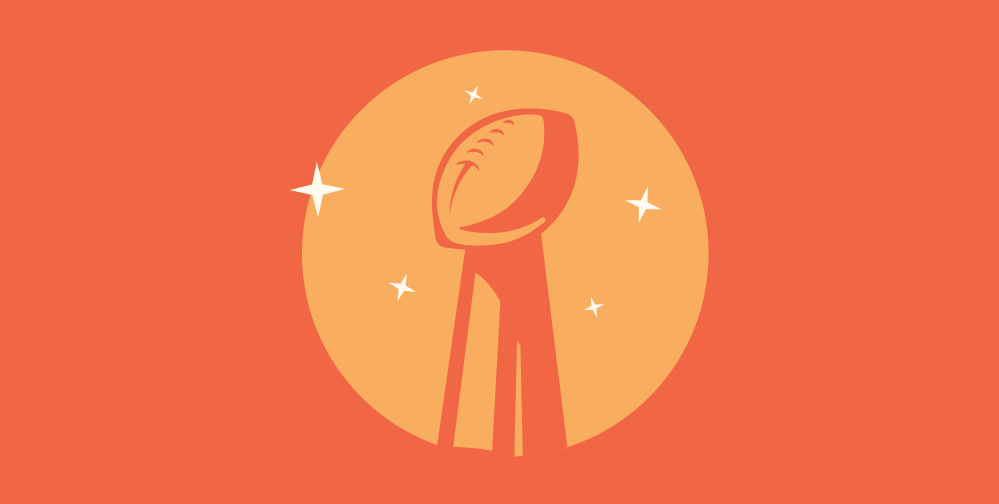 Waiting All Day for Sunday Night
By Kelly Buss on Oct 7, 2021
Who doesn't love this time of the year? Beautiful Autumn leaves, cooler temperatures, spiced everything, but most importantly, football!
At Caliber we like to enjoy this time of year with our annual NFL Pick'em contest. This is a friendly competition in which we pick the NFL teams that we think are going to win for that week. The weekly winner gets bragging rights and a majestic gold football trophy to showcase on their desk for that week. And of course, we have even bigger trophies for the winners at the end of the season. I may not win often, but we still have a lot of fun with it, and it's very interesting to see who takes home the gold each week – even if they know the least about football.
We have a variety of favorite NFL teams in the Caliber office, including the Vikings, the Packers, the Chiefs, the Steelers, and the Broncos. Therefore, we like to celebrate each other's successes and maybe a little trash talking in the mix.
This is only one of the many fun team collaborations we do here at Caliber that allows us to get up out of our desks and get to know each other better. For example – we have learned that Tyler likes to pick the team in the left column, Lindsey only picks the teams with cool mascots, and Casey just forgets to enter his picks altogether. 
Be sure to follow along on our social media stories to see who wins each week!