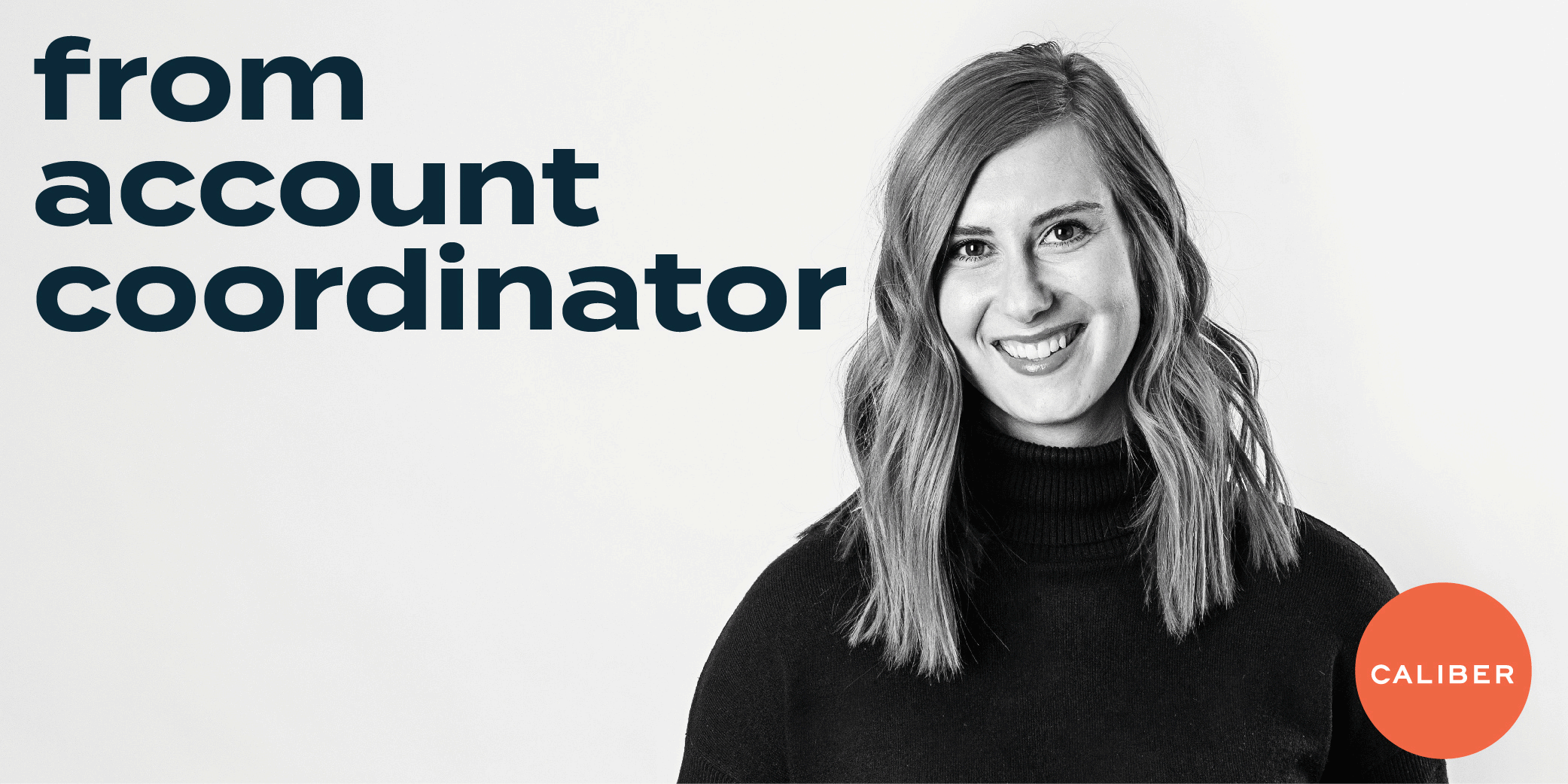 Sarah Madsen Promoted to Account Executive
By Caliber on Nov 17, 2022
We are excited to announce another recent promotion at Caliber. Sarah Madsen has been promoted to Account Executive!
Sarah joined the Caliber team nearly two years ago as an Account Coordinator and has continued to grow in her role ever since. In just a short period of time, she has taken on several client accounts and has found new ways to grow those relationships, while excelling in her day-to-day responsibilities. Sarah always goes above and beyond when laying out the details and even goes as far as diving into creative thinking as well.
"Sarah has always been a friendly, bubbly personality and she continues to grow in her role almost daily." says Casey Schultz, agency partner. "She's done a great job with client coordination and communication with our internal team to keep her clients happy and projects running smoothly. I know she's up for the challenge with this elevated role and I'm excited to keep challenging her."
With this promotion, Sarah will continue to serve her current line-up of clients, help them build annual marketing plans, and provide budget suggestions and overall marketing strategies. Sarah will also be tasked with a larger role in new business opportunities and finding new solutions for current clients.
Cheers Sarah!
To celebrate Sarah, we asked the team to rate a few questions about her. Here's what they had to say: