Reloading A More Relevant Caliber
By Caliber on Feb 9, 2021
Reload? What does that mean?
We're calling our brand update a 'reload' instead of a refresh as we don't see this as a brand new Caliber, but an evolution of our current brand. Over the past few months we've gone through a complete overhaul of our brand-rethinking who we are and who we want to be. Our first thoughts were how this will translate into what Caliber will look and sound like. We dug right in on a new tagline, messaging and graphic updates.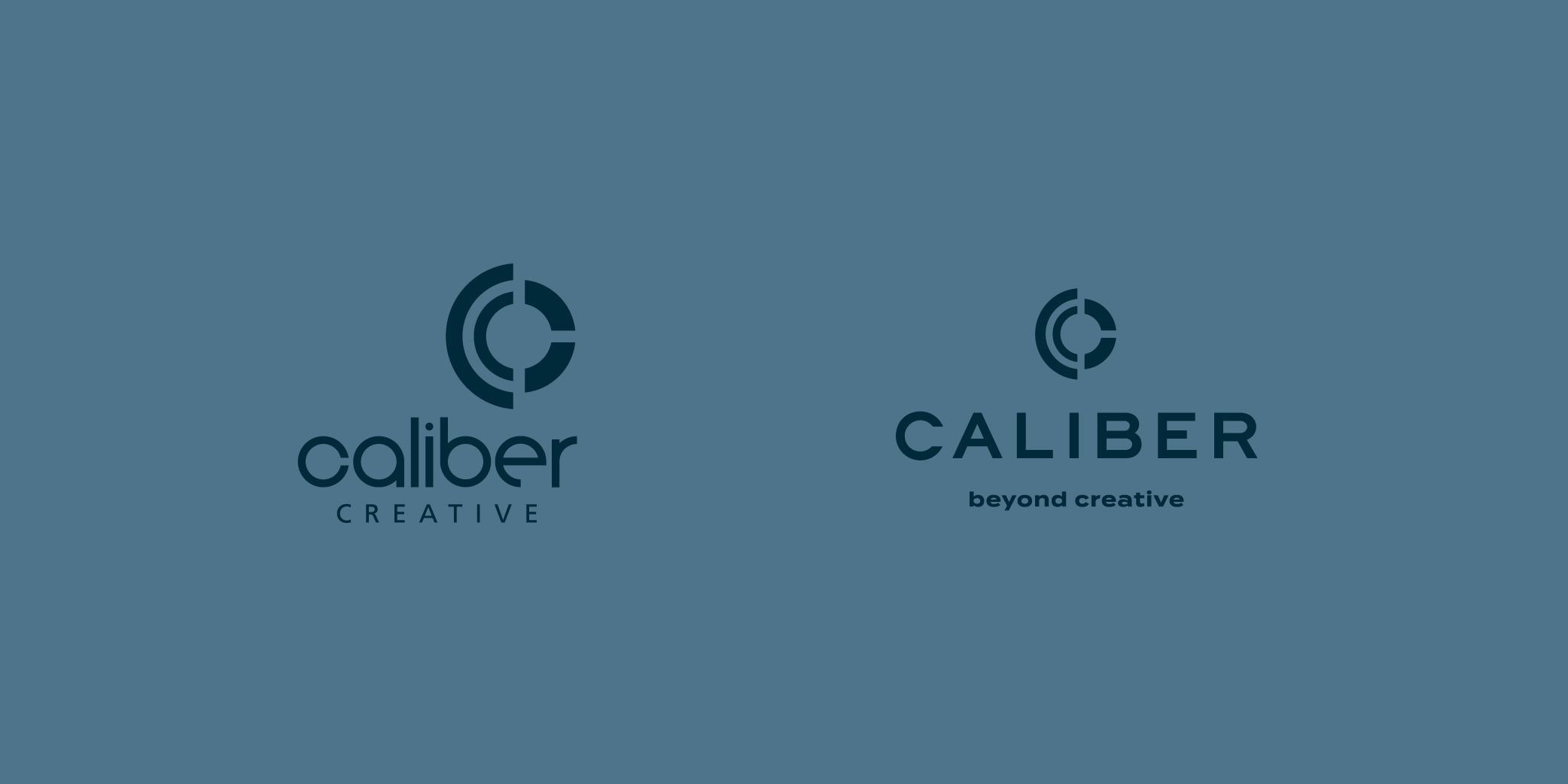 Moving Beyond Creative
First and foremost you'll notice that we've dropped creative in our name but we picked that sucker right back up and put it in our new tagline Beyond Creative. This mantra serves as a business statement and positions what Caliber does perfectly. In that we as a company go beyond creative to evolve your brand and expand its potential. Along with a new tagline, we've taken a new approach to our brand voice. Our voice has evolved to be more direct, relevant and witty, while creating a brand that is consistent and creates a more relevant and exciting Caliber going forward. With this you'll see a little more punch and a little more wit in our communications going forward.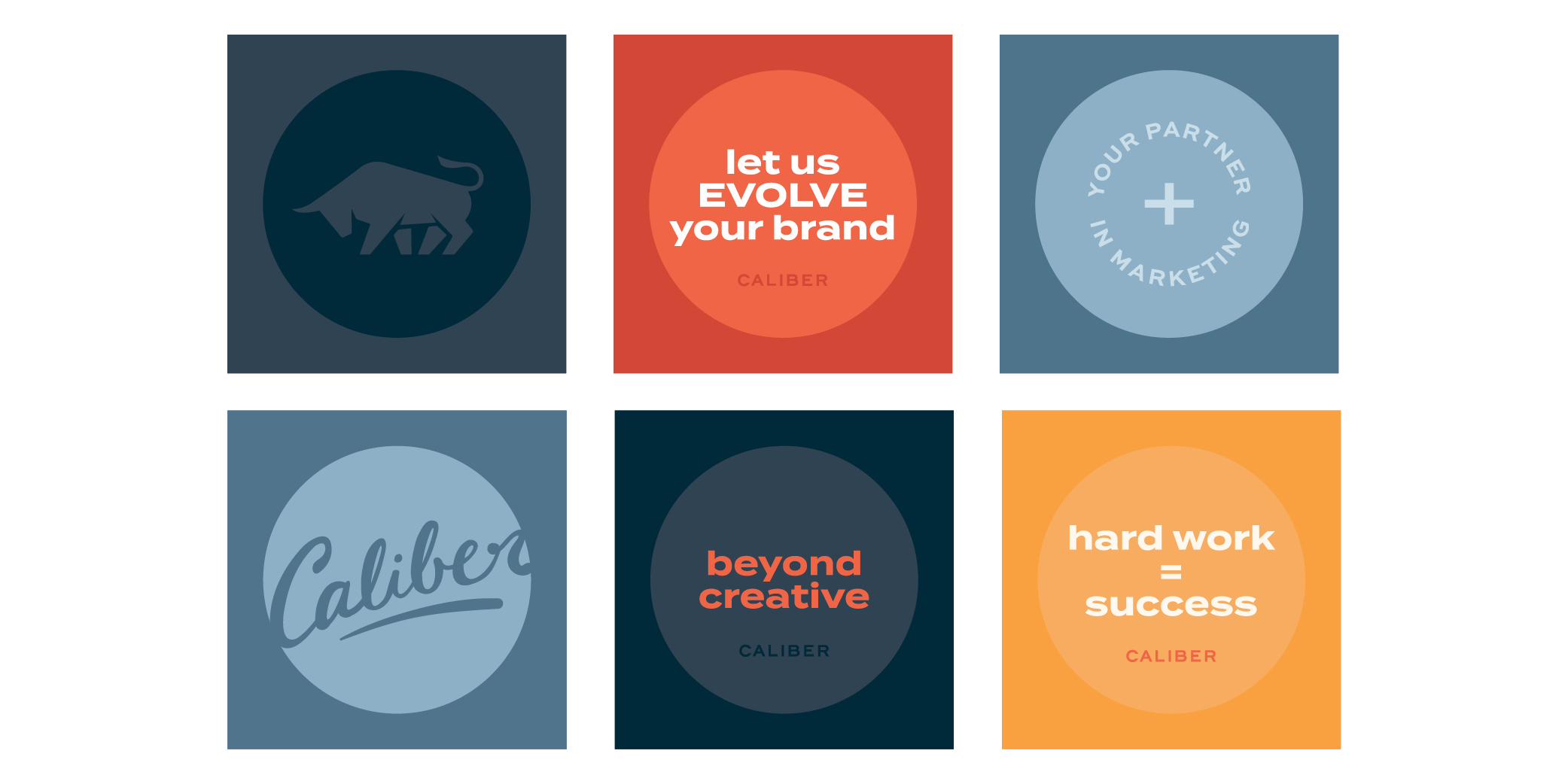 Personality Forward Visuals
Through our visuals we are moving towards a new Caliber that's more personality forward. Our logo has undergone some slight modifications, our icon remains intact but our wordmark has been adjusted to reflect a more modern and simplified look than our previous mark. We've also added some elements that allow us to be more expressive and flex our brand's personality.
We've added a bold new orange to our palette that adds to the energy and expressiveness of the new look. Paired with these new visual elements we are also embracing our culture and pushing our people forward through our use of lifestyle photography. This allows us to uplift and showcase what makes Caliber great, our culture and more specifically our people. Amplifying our small but nimble team that knows how to have fun all while getting it done along the way.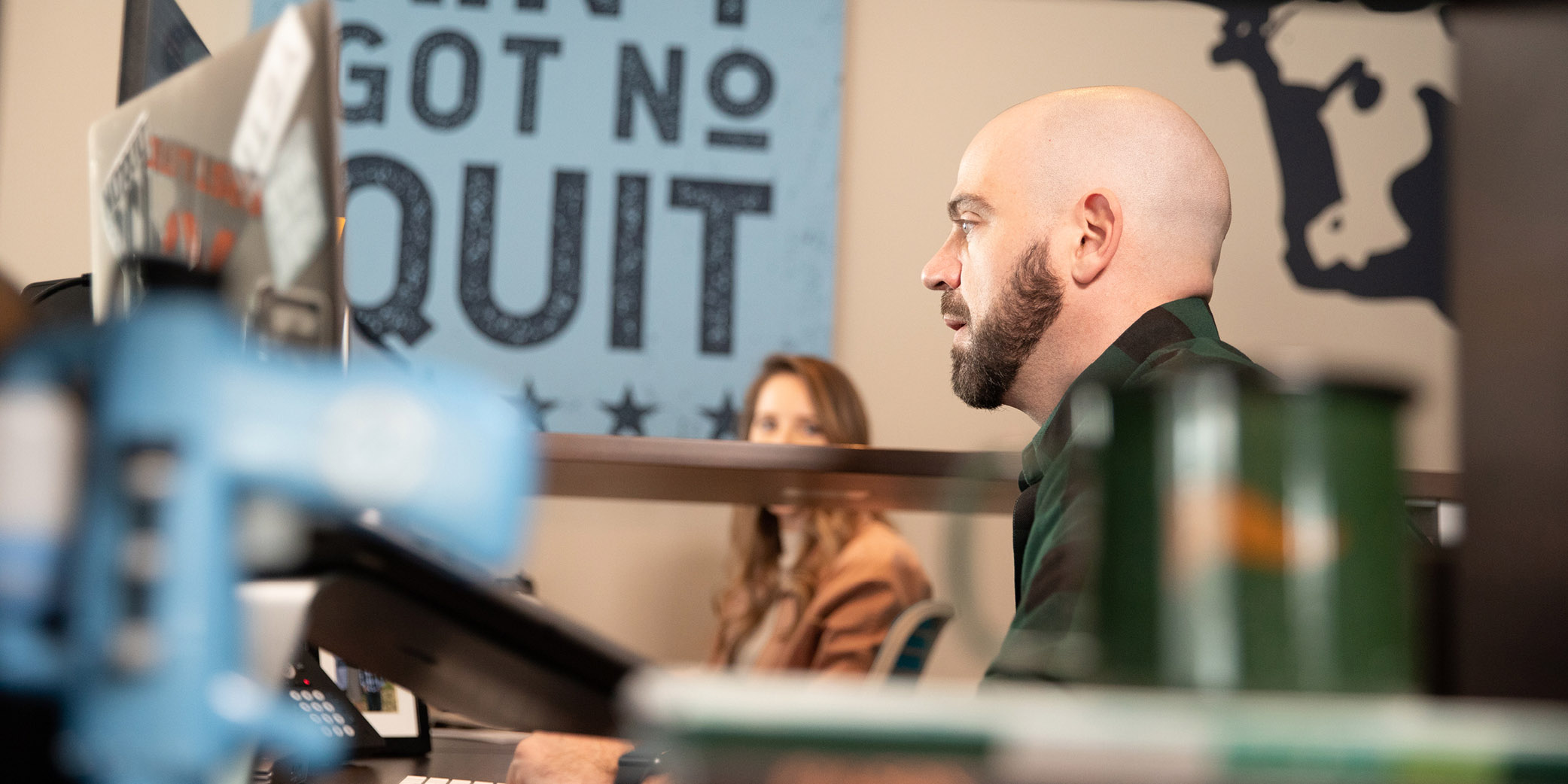 Leaving it better than we found it.
This reload is just the beginning for us. We understand that success starts from within – a strong team can produce stronger products. Ultimately we work together to communicate, collaborate and co-exist in a way that is fluid and seamless. We are more than just the thinkers in this industry, we're the doers. The hard work equals success type. We aren't afraid to get down to business and have fun along the way. Right now we're having a blast and more great things are in the works so stay tuned…