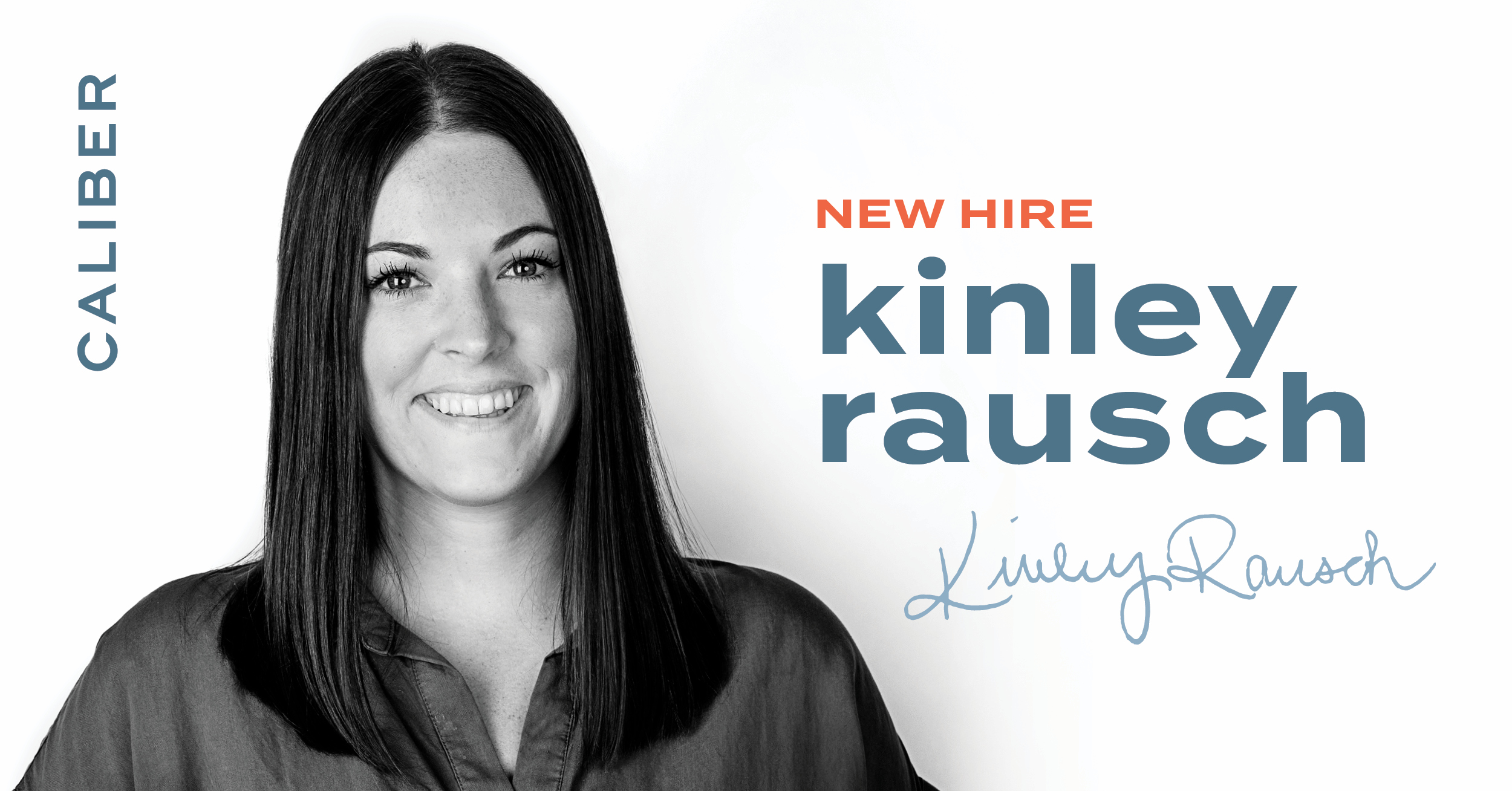 New to the Crew: Kinley Rausch
By Caliber on Aug 31, 2021
Please welcome Kinley Rausch to Caliber as our Digital Marketing Associate. Kinley officially joined the Caliber crew in August, along with her dog Willow, pet leopard gecko named Marshy and her large collection of house plants. (important note – Marshy works from home, he does not reside at the Caliber office).
Kinley is a Kansas native, but has quickly learned to love the Sioux Falls community since moving to town with her husband, Dane.
"I am excited to join the agency scene and collaborate with the incredibly talented team at Caliber. I am also very excited about the amazing culture that Caliber is known for and to learn from other creatives." Kinley says. "Previously I was on the client side of the agency/client relationship, so I'm looking forward to exploring how I can help Caliber's clients in the digital and social space."
"We're very excited to have Kinley join the team," says Brad DeVille, Caliber's Executive Creative Director. "Beyond her skillset, she's genuinely a great person who seems to always put our clients' best interest first. The digital world is constantly changing and we're excited to have a team member keeping a pulse on what's next."
Since joining the team, Kinley has already been instrumental to a variety of projects. Kinley's efforts will help clients with social media account strategy and management; digital media placement; copywriting and content marketing (not to mention lending her green thumb to the Caliber plant collection).
Welcome Kinley!