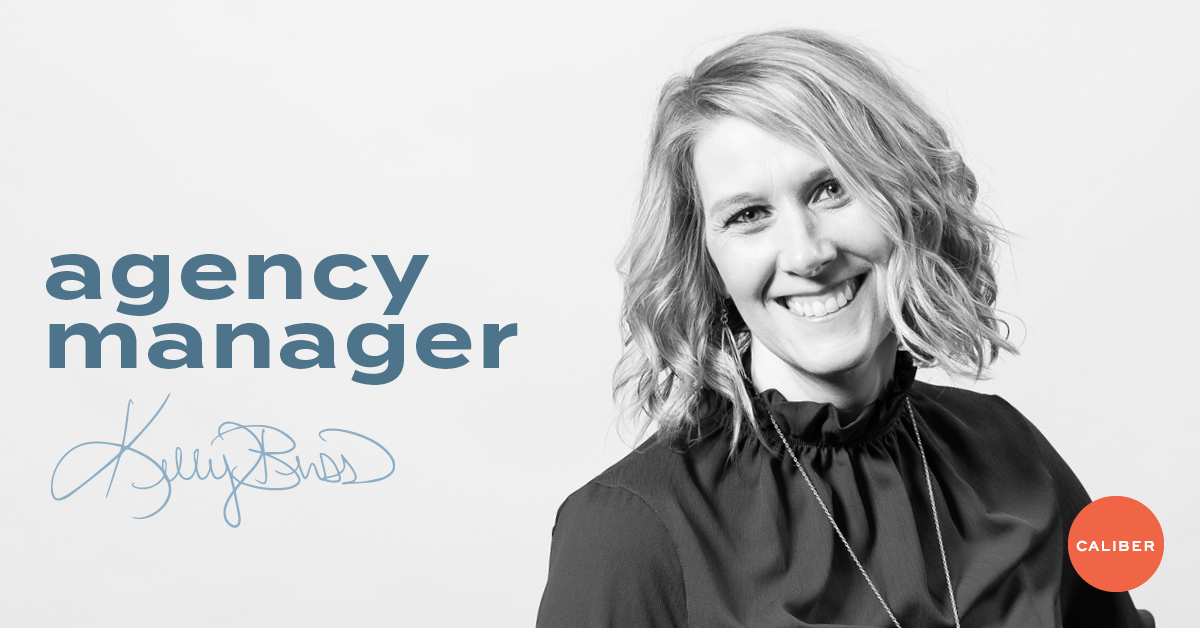 Kelly Buss Promoted to Agency Manager
By Caliber on Oct 6, 2021
We are excited to announce the promotion of Kelly Buss to Agency Manager and Media Supervisor.
Kelly has been with Caliber for over eight years as the Media Specialist and has recently grown into a leadership role. As Agency Manager and Media Supervisor, Kelly will be a vital part of helping the entire Caliber team grow and evolve.
"I am excited to start this new role here at Caliber and look forward to helping lead the team," exclaimed Buss.
As the Caliber team continues to grow, Kelly will help guide agency operations and be an active part of the newly formed leadership team. Beyond day-to-day functions, Kelly will also lead company initiatives, supervise billing and payroll, and oversee media planning, placements and execution.
"Kelly has always been a very important part of the success of Caliber, now we're excited to officially add her to the leadership team," said Casey Schultz, Partner at Caliber. "We're confident she'll make Caliber that much better in all areas going forward."