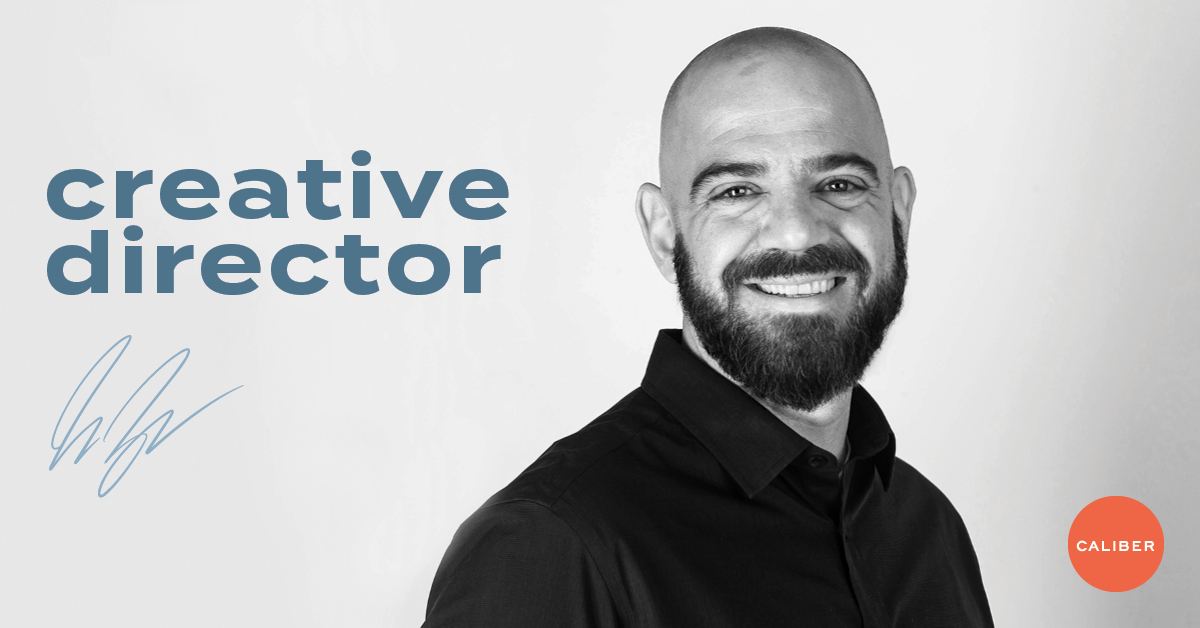 Jake Zastrow Promoted to Creative Director
By Caliber on Oct 14, 2021
We are proud to announce another recent promotion in the Caliber office. Jake Zastrow has been promoted to Creative Director.
Jake has been with the Caliber team for nearly four years and has advanced his previous role as Art Director. Over the course of the past four years, Jake has found new ways to grow in his position and has been a curious and energetic team leader at Caliber.
"I am extremely grateful for this opportunity and look forward to helping to shape the future of Caliber, our clients and our team," said Zastrow. "My new role will allow me to be more integrated not only with our sales and creative team but with clients as well helping us shape a combined vision of success together."
With this promotion, Jake will be a key member of the newly formed leadership team driving collaboration between the creative and account teams to ensure our clients' experiences are well rounded. 
"We're very excited about Jake's new role. Beyond just amazing execution of client work, he's been instrumental in building our team and challenging our way of thinking," says Brad DeVille, Agency Partner. "Caliber is built on challenging conventional thinking and we're confident Jake can lead us in that direction."