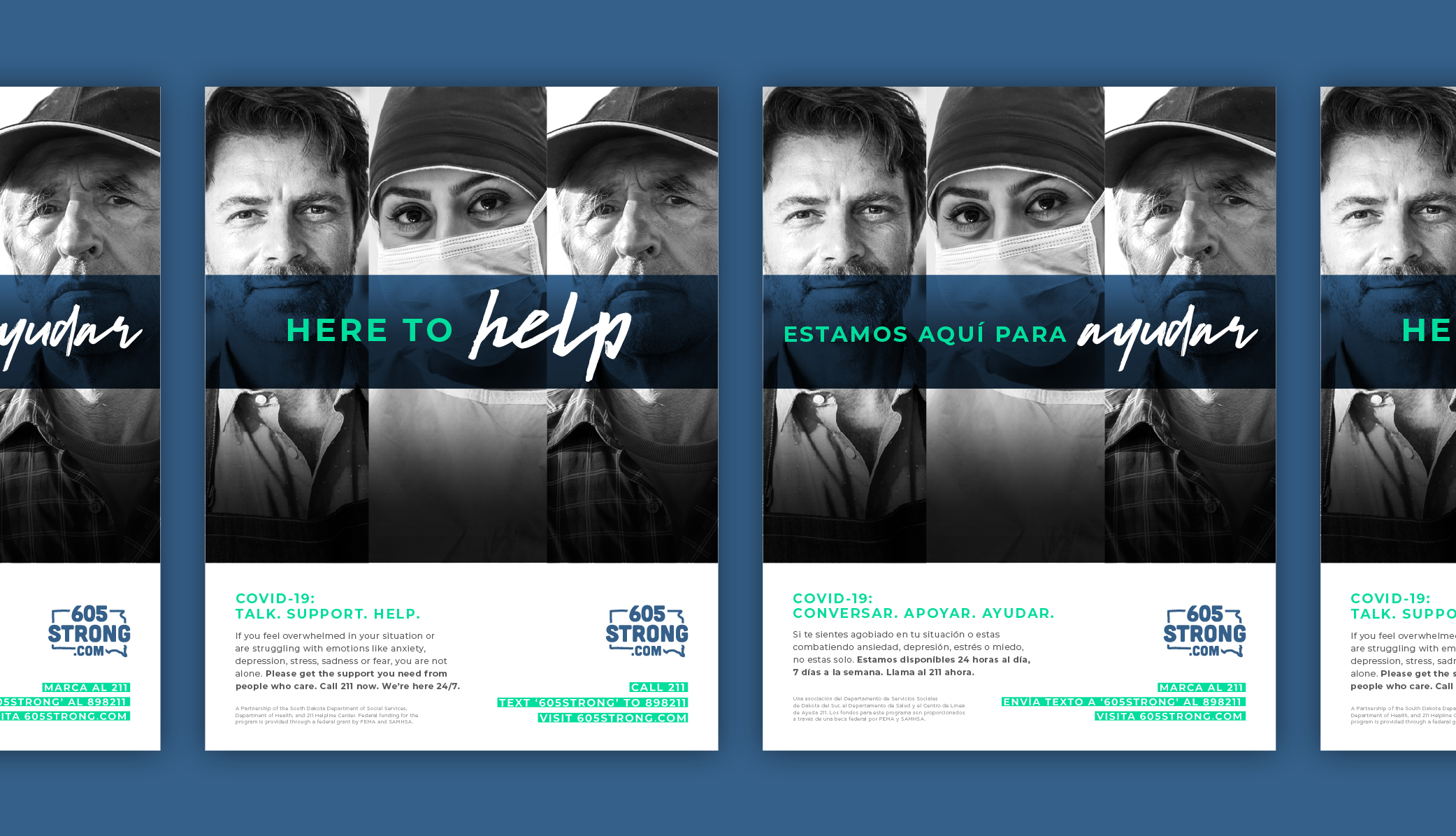 By Mandy Sturdevant on Sep 23, 2020
Everyone has been affected by the pandemic in some way or another, and our state of South Dakota is no exception. This spring, Caliber was asked to create a campaign to bring awareness to a crisis counseling program available to those affected by COVID-19, with an emphasis on mental health. With the situation changing daily, we worked with the state and 211 Helpline Center to strategize a plan and get our message out to our target audience as quickly as possible.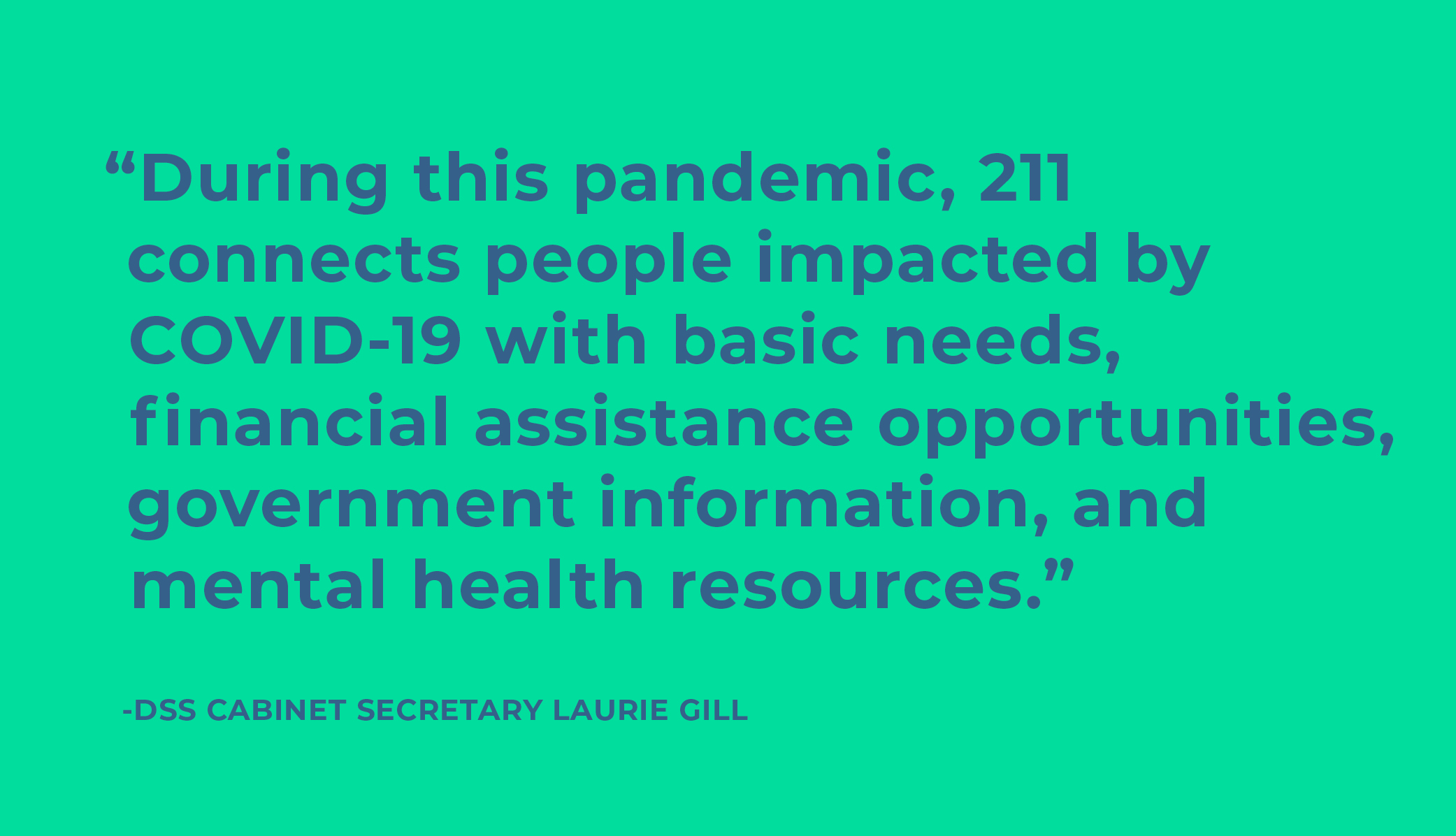 The 605 Strong campaign kicked off with a large social and digital presence, along with a TV spot, landing page and printed collateral. In order to target our message and be effective as possible, we had a select audience of parents, small business owners, healthcare workers, the elderly, farmers and survivors. Our call to action was to encourage those affected to reach out and call 211 to receive the support they might need.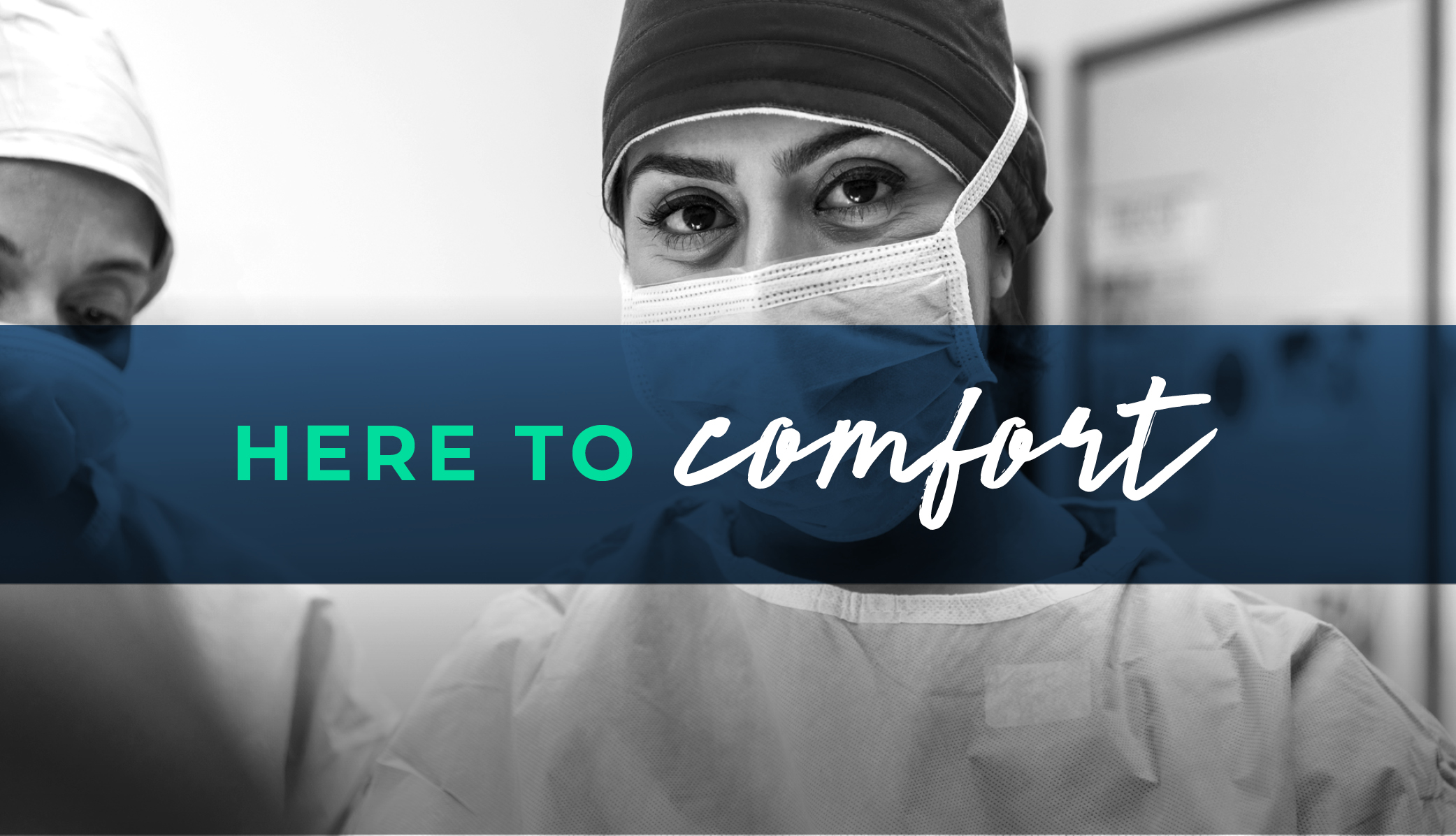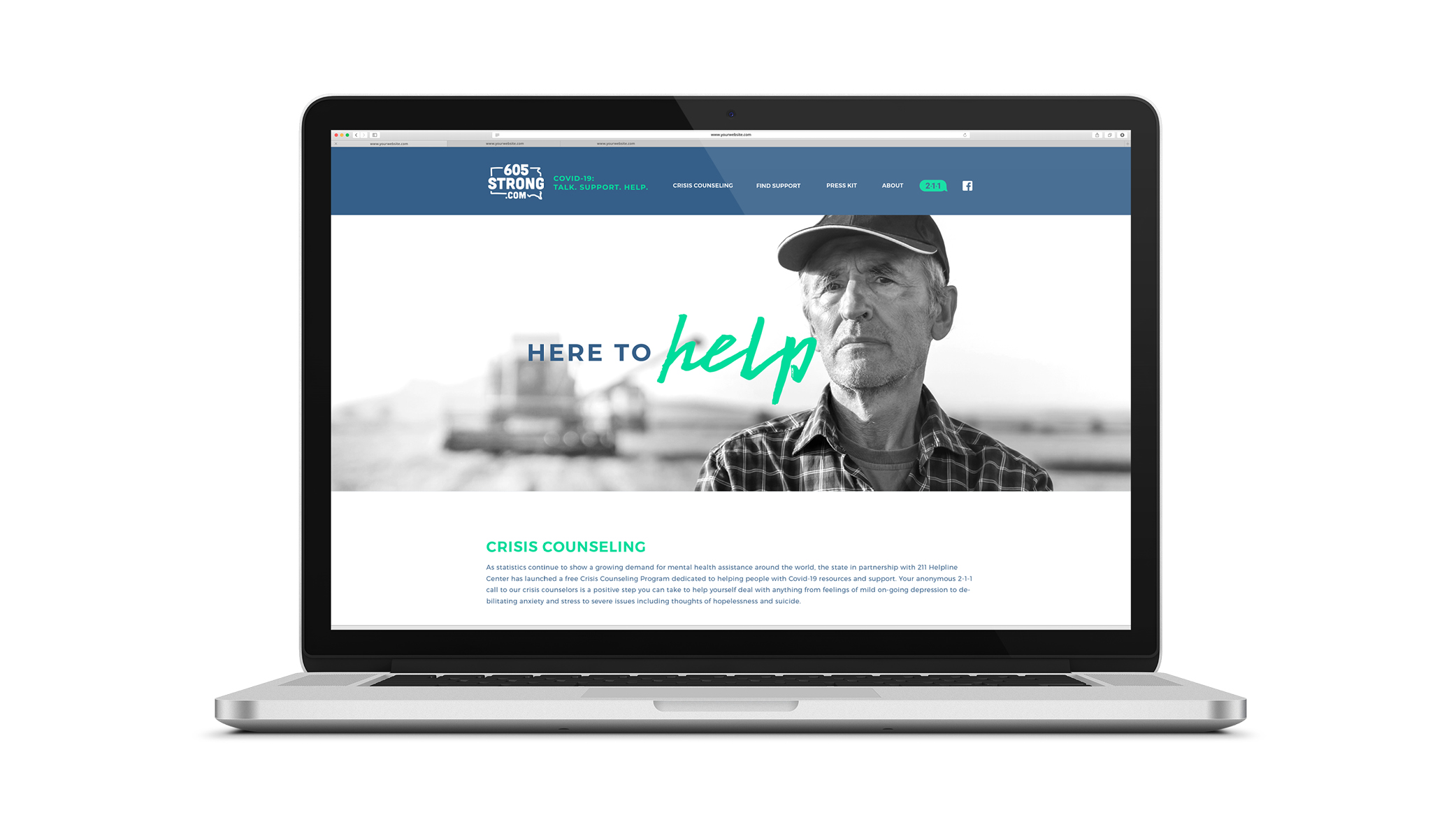 The campaign ran for eight weeks this spring. The 211 call center saw an increase in calls over those weeks, and the press release was picked up by multiple media outlets. Phase 2 of the 605 Strong campaign will be re-launching towards the end of the year!