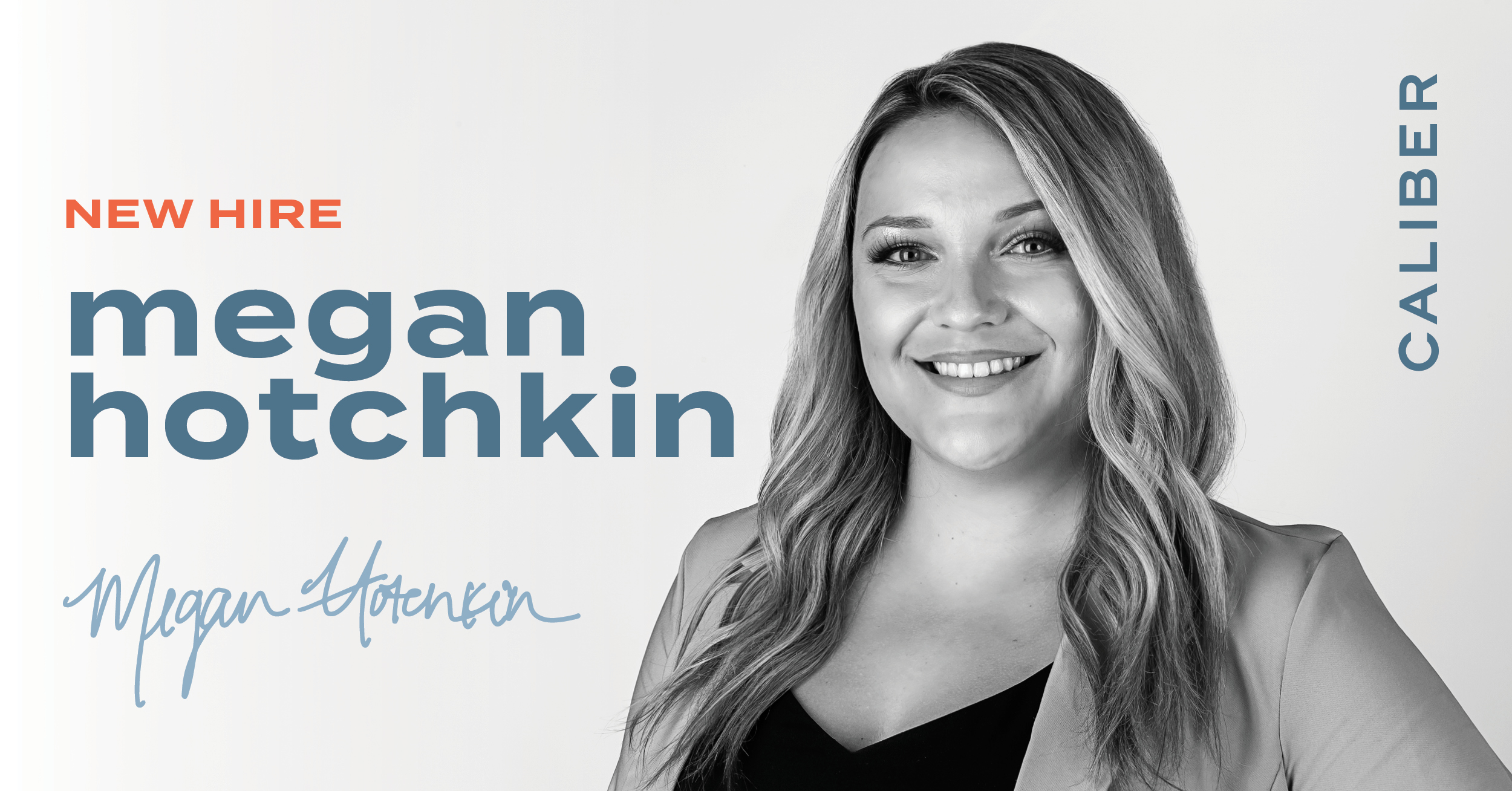 Caliber Continues to Grow
By Kinley Rausch on Jun 13, 2022
The crew is excited to introduce another new face at Caliber, Megan Hotchkin!
Megan recently joined the Caliber team as a Project Coordinator, and she is no stranger to the roller coaster rides that come with a career in the marketing world. She's got some great past experience from other marketing teams that include project management, employee engagement, graphic design, and beyond. At Caliber, she'll get to flex her problem-solving skills all while keeping projects on track, on time, and on budget. Since joining the team, Megan has already been instrumental in a variety of projects.
"The biggest thing that drew me to Caliber is the tight knit-ness of the team. It is a smaller boutique-like agency that gives you a sincere insight into what the culture is truly like," Megan says. "I am so pumped to be contributing to that atmosphere and grinding out excellent work for our clients!"
In the summer, Megan loves spending her free time at the lake. Having a cabin at Lake Poinsett, her family often spends lazy afternoons on the pontoon, jet skiing, fishing, or biking. She is also a huge fan of Downtown Sioux Falls and loves spending time with her family trying new restaurants, attending events, or shopping her heart away.
"We're super excited to have Megan join the team," says Casey Schultz, Agency Partner. "She's only been here a few days and it's already obvious that she's a great addition and her energy is contagious."
Welcome to the crew, Megan!