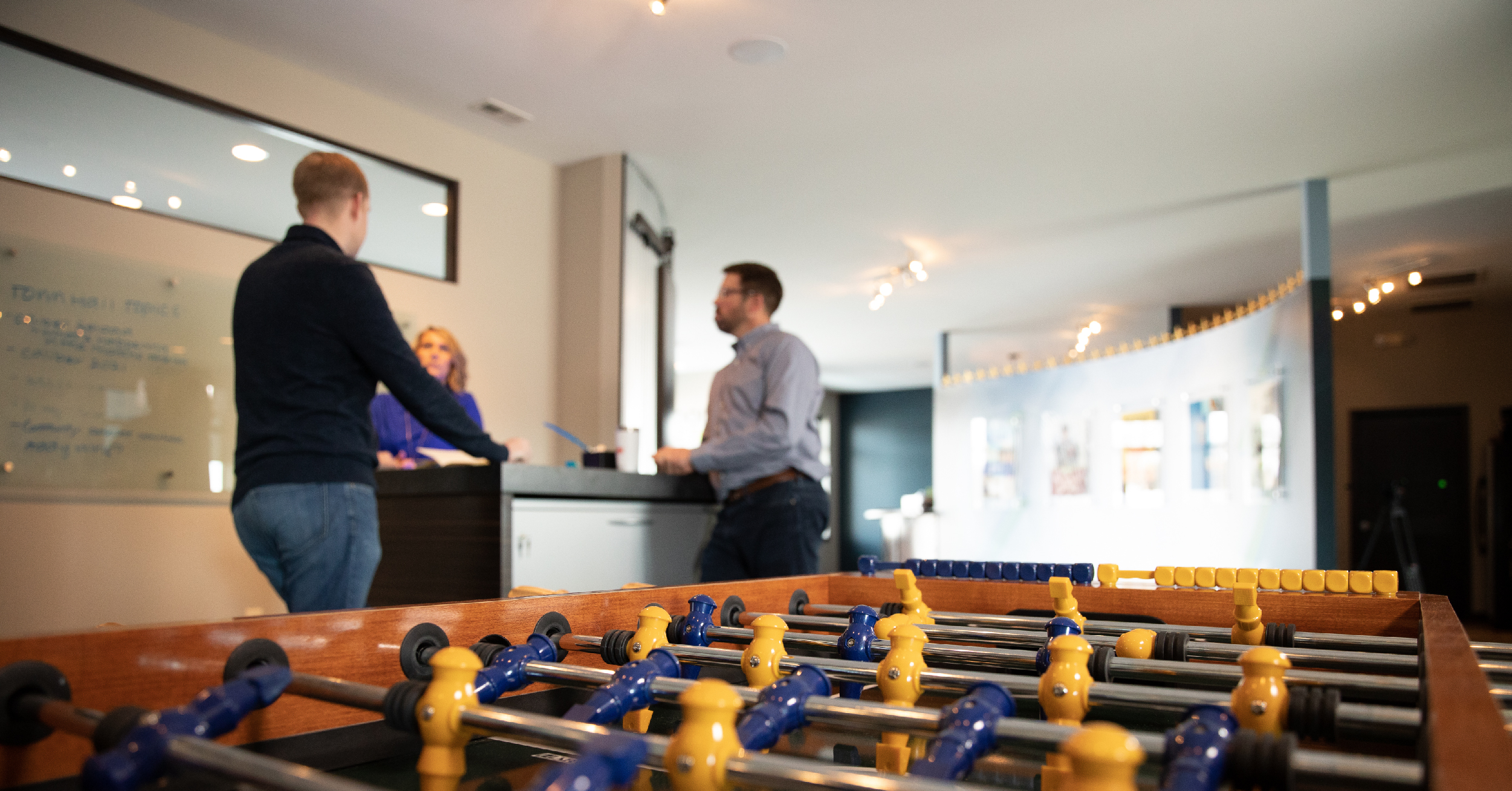 By Casey Schultz on Dec 6, 2021
At Caliber, we value differing perspectives and inputs to provide our clients with holistic solutions. We understand that every individual has unique ideas and experiences, bringing us to conclusions that a single individual might not have thought of. Because of this understanding, we rely on and foster a collaborative approach to every situation.
Though collaboration is extremely important, it is not always easy to accomplish when working in a fast-moving environment. To keep working together and top-of-mind on each project, we strive for simple solutions that allow us to reach results as a team.
Processes
We've worked over the years to establish processes that encourage pulling together several ideas before moving forward. Every project is kicked off with a discovery or brainstorming session to gather all of these ideas ensuring we are able to provide our clients with multiple solutions that will bring them the results they are aiming for.
Technology
With a sea of collaborative tools, it can be difficult to determine what might increase collaboration while remaining efficient. This year we took a deep dive into our needs as a team to land on a suite of platforms and technologies that work best for our processes. Not one team will have the same needs, therefore it is crucial to first look at how your team works together before landing on technologies to enhance teamwork.
Flexibility
Remaining flexible throughout the collaboration process is key. While we've set processes that include collaboration, we know that not every situation will be the same.
Collaboration and partnerships don't only exist between our four walls. Client collaboration is just as important as our internal teamwork. We make a point to involve our clients in discovery sessions and problem-solving throughout each project.