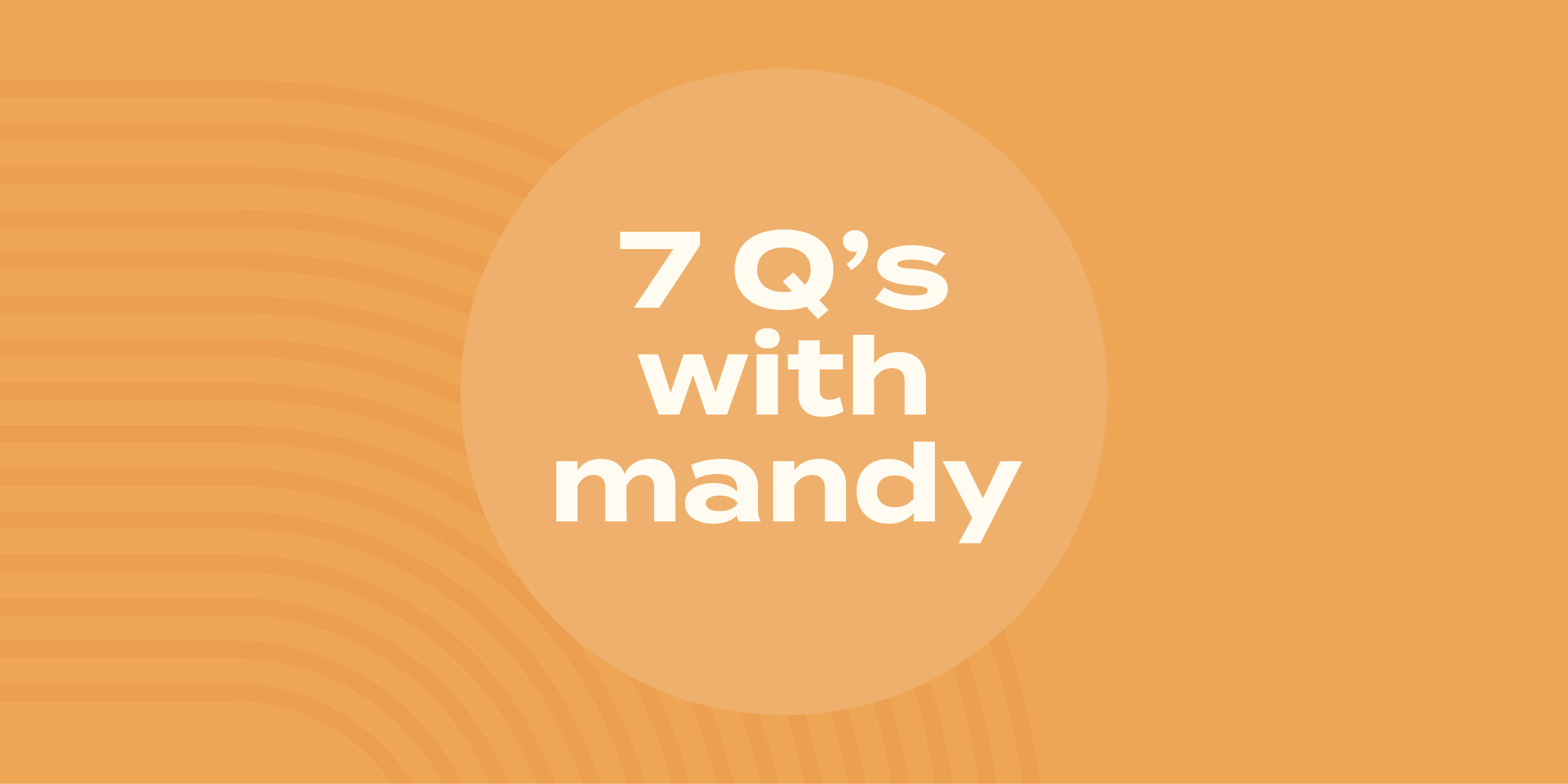 By Caliber on Jan 4, 2023
Breakfast or dinner? Describe your ideal meal. 
Definitely breakfast! Eggs, veggies, sausage, breakfast potatoes, maybe a muffin or three…
How did you come to be at Caliber?
A little over 6 years ago I was on the hunt for a new opportunity. A friend forwarded me the post for a designer opening at Caliber, and I was immediately interested. Luckily, they were as well!
Recommend a book, movie, music album, etc. – a favorite or something you've consumed recently
I've really been into memoirs/biographies lately and have recently read 'To Shake the Sleeping Self' by Jedidiah Jenkins. The book is an account of the author's journey riding a bike from Oregon to Patagonia. It's a great read for anyone interested in travel and real life adventure.
What piece of advice would you give to your younger self or someone early in their career path?
Say 'yes' to any opportunity you get. Whether it's getting involved in a club like AIGA or AdFed or going on a class trip in college, take advantage of those opportunities. You usually don't get a second chance to have those experiences again. 
What skill, hobby, or experience do you have that would surprise people? 
I was on the SDSU Equestrian team for four years in college. Most people don't realize it's a sport or even what 'equestrian' is, so it's always a fun topic of conversation. We are super lucky to have a division I program in Brookings, and some of my best college memories are of being on the team and traveling to shows.
What's a cause that you are passionate about and why? 
I don't have a specific cause, but volunteering in general is something that I've enjoyed doing for as long as I can remember. Whether it was church-related growing up, serving food at the Harvest Table in college, or volunteering our time and efforts as a group at Caliber. You definitely get more than you give!
Describe your perfect day
My perfect day would start with at least 6 hours of sleep in a row, which isn't something I've experienced in a while having a 6 month old! I'm a morning person, so starting off with a good breakfast and some coffee is a must. I'd spend the rest of the day outside, either in the garden, riding bike on the trails, or going on a walk or run. We would make supper on the grill and finish the day with a bonfire and s'mores!